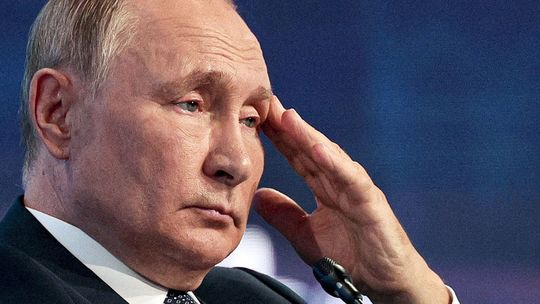 The Czech project "Gift for Putin" has published a petition in which it proposes to cut off the energy supply to the buildings there, which are owned by the Russian Federation. This is a reaction to the continuous destruction of the Ukrainian energy infrastructure by the Russian occupiers. The website Novinky.cz reported on this on Tuesday.
"Russia has evidently decided to break Ukraine with darkness and frost. From the point of view of a higher moral principle, we ask the relevant state and private energy distributors to give the Russian diplomats in Prague a taste of their own medicine. We demand the disconnection of all buildings owned by the Russian Federation from gas, water and electricity," the text of the petition in question states.
The "Gift for Putin" project is aimed at supporting Ukraine, which has been defending itself against Russian military aggression since February. As part of it, the Czechs recently assembled a tank for the Ukrainian army.
In the current petition, this initiative recalls the massive Russian missile attacks on Ukraine, which in recent weeks have largely targeted power plants, heating plants, and water plants. On the part of Russia, this is clearly a tactic to undermine the viability of the state.
"This new phase of the war brings catastrophic and, moreover, daily consequences for the life of the civilian population. Without energy and water, not only apartments, schools and kindergartens, shops and production facilities, but also, for example, hospitals," write the authors.
Ukrainian Prime Minister Denys Shmyhal said on Tuesday that Ukraine still lacks roughly 30 percent of electricity six days after the latest wave of large-scale Russian missile attacks on energy infrastructure; supplies are therefore limited.