Choosing a family car is not a problem. However, if you don't want to have an internal combustion engine under the hood, it gets a lot more complicated. The German car club ADAC nevertheless found 20 candidates, but admits that it cannot be done without compromises.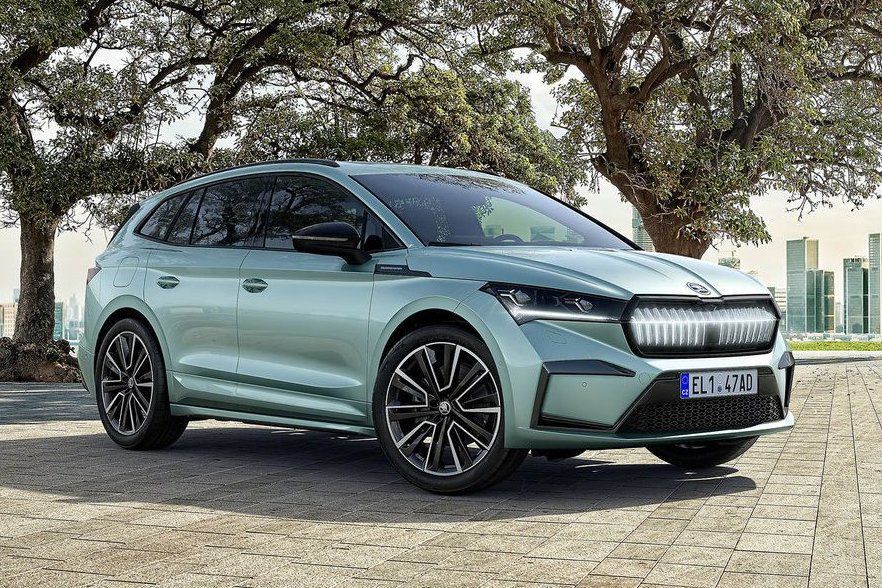 Photo: Škoda-Auto
Skoda Enyaq iV – 2020 Among the candidates for a family electric car, you won't find any station wagons. SUVs play straight. Such as Škoda Enyaq iV or VW ID.4 and ID.5.
What is the ideal family car? It should be relatively affordable, spacious enough in the cabin and in the trunk, of course safe and also economical. This characteristic is mostly met by traditional station wagons, SUVs, MPVs, but also small vans on the border between passenger cars and commercial vehicles. There is a huge selection of them on the market. But if you don't want to have an internal combustion engine under the hood, the field narrows radically. The German car club ADAC also came up with it, trying to find ideal family electric cars. You gave some criteria.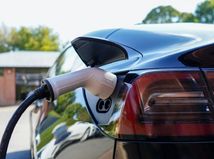 Read more Gold plating? Look at the nonsense in the Slovak electromobility development plan
First of all, it demanded safety, which was represented by a gain of at least 80% in child protection in Euro NCAP tests. The second criterion was the size of the suitcase, which must fit at least one stroller. The third requirement was a useful weight of at least 350 kg. The German auto club set the range at least 250 km. ADAC also set a maximum price of 55,000 euros. Therefore, luxury electric cars such as the BMW iX or Mercedes-Benz EQV, which have a large trunk, a spacious interior and a solid range, were dropped from the selection, but are absolutely unaffordable for the majority of the population. Finally, even the set price limit is beyond the limit of most ordinary European families.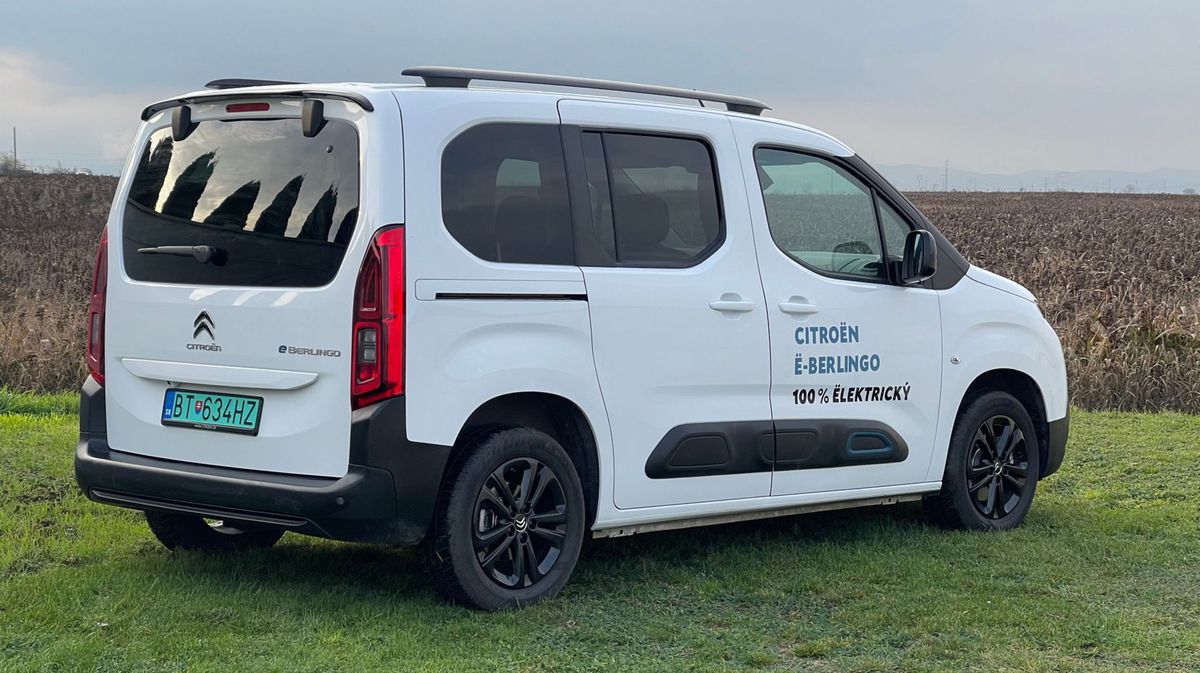 Photo: Martin Domček, Pravda
Citroën Berlingo (2022) An alternative for the family could also be small electric vans such as the Citroën ë-Berlingo. But they have an extremely short range.
What fell out of this sieve? First of all, ADAC quickly discovered that you won't find any classic station wagons among electric cars. There is a Chinese MG5, but it was paradoxically disqualified due to its small trunk. Simply, the stroller did not fit in it. It turns out that families can basically only choose between SUVs and small electric vans. Especially the second category convinces with an excellent price and generous utility features, but this only applies to their versions with a combustion engine. As electric cars, they are not doing well due to their short range.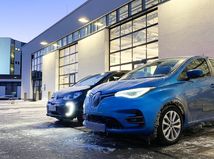 Read more Green NCAP: In the cold, the consumption of electric cars increases by 70%
ADAC cites Citroën ë-Berlingo and its siblings Opel Combo-e Life or Peugeot e-Rifter as examples. Although they can hold 2,126 liters of cargo, they have a standard range of only 285 km. And as ADAC found out in its ecotest, in reality it is only 215 km. Even less in winter and on the highway. The auto club considers a family vacation with such a car to be practically impossible, unless you set aside several days for the trip itself. Electric SUVs have another problem, they are clearly the most expensive.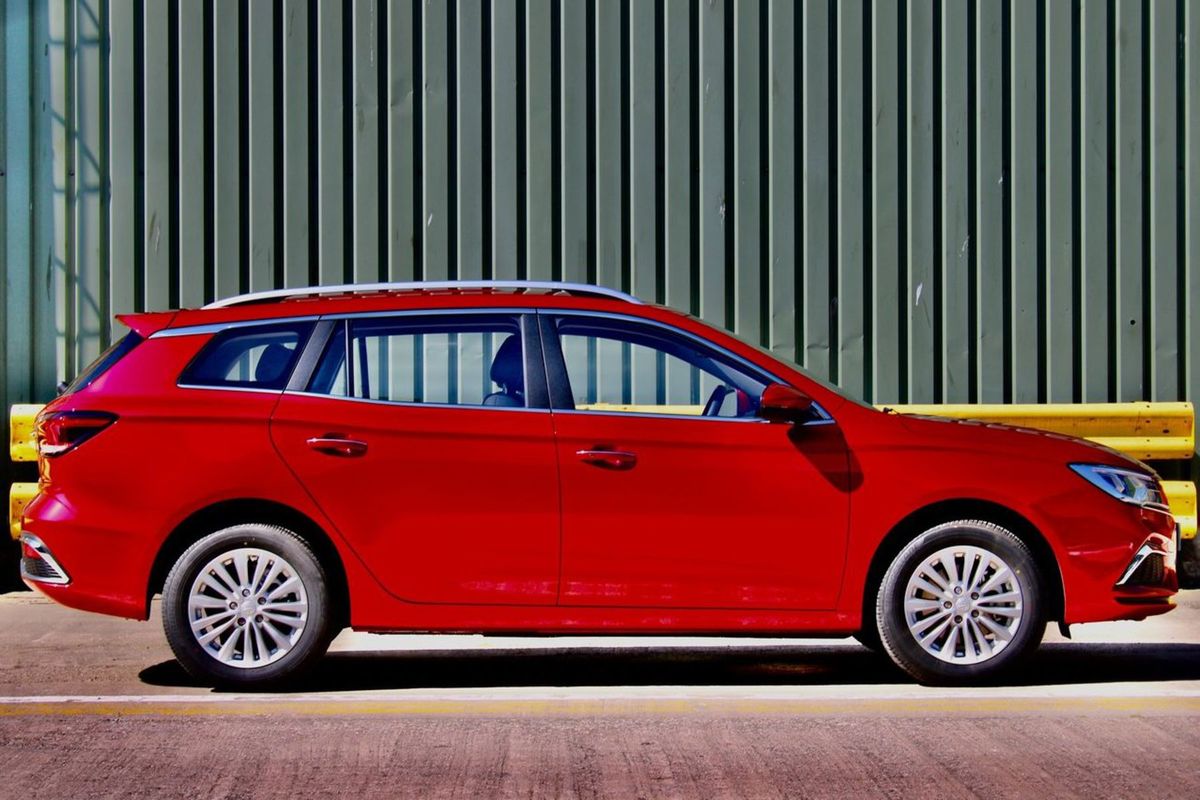 Photo: M.G
MG 5 SW – 2021 The MG5 is the only electric station wagon on the market. But it has such a small trunk that it did not meet ADAC criteria.
Such a VW ID.5 has a trunk with a volume of 534 liters, a real range of 400 km confirmed in the ecotest, but it is 10,000 euros more expensive than the Citroën ë-Berlingo. The basic version already costs 48,000 euros. Therefore, ADAC ends its selection somewhat alibi. He says it's hard to pick a winner and it's important to know your own needs. Nevertheless, he lists 20 models in the table that he considers to be candidates for a family electric car. But with a note that we are still waiting for the ideal electric car for the family.
That's true, but we don't understand why ADAC omitted from the list, for example, the Škoda Enyaq iV 80 with a larger battery, which also fits into its price range. However, the selection will at least help you navigate the current offer.
These are 20 family electric cars according to the ADAC car club
| Mark | Model | Car body | Cena (€) | Power (kW) | Directions (km) | Basic trunk volume (l) | Max. trunk volume (l) |
| --- | --- | --- | --- | --- | --- | --- | --- |
| Audi | Q4 40 e-tron | SUV | 52 000 | 150 | 514 | 520 | 1 490 |
| BYD | Act 3 EV | SUV | 43 000 | 150 | 420 | 440 | 1 338 |
| Citroën | e-Berlingo | Small van | 38 000 | 100 | 285 | 571 | 2 126 |
| Citroën | e-C4 | SUV | 37 000 | 100 | 354 | 380 | 1 250 |
| CUPRA | Born (58 kWh) | Hatchback | 40 000 | 150 | 425 | 385 | 1 267 |
| Hyundai | IONIQ 5 (77.4 kWh) | SUV | 47 900 | 168 | 507 | 527 | 1 587 |
| KIA | EV6 (77,4 kWh) | SUV | 51 000 | 168 | 528 | 490 | 1 300 |
| KIA | Niro EV (64,8 kWh) | SUV | 48 000 | 150 | 460 | 475 | 1 392 |
| Nissan | Leaf (62 kWh) e+ | Hatchback | 42 000 | 160 | 385 | 394 | 790 |
| Opel | Combo-e Life | Small van | 44 000 | 100 | 285 | 597 | 2 126 |
| Peugeot | e-2008 | SUV | 38 000 | 100 | 341 | 405 | 1 467 |
| Peugeot | e-Rifter | Small van | 42 000 | 100 | 279 | 571 | 2 126 |
| Polestar | 2 SM (69 kWh) | Hatchback | 48 000 | 170 | 477 | 405 | 1 095 |
| Renault | Megane E-TECH | SUV | 42 000 | 96 | 300 | 389 | 1 332 |
| Skoda | Enyak iV 60 | SUV | 43 000 | 132 | 405 | 585 | 1 710 |
| Tesla | Model 3 | Liftback | 53 000 | 239 | 491 | 561 | 720 |
| Volvo | C40 Recharge PE | SUV | 49 000 | 170 | 423 | 413 | 1 205 |
| VW | ID.3 | Hatchback | 39 000 | 150 | 429 | 385 | 1 267 |
| VW | ID.4 | SUV | 47 000 | 150 | 531 | 543 | 1 575 |
| VW | ID.5 | SUV | 48 000 | 128 | 534 | 549 | 1 561 |