Investing in art pays off! Proof of this is also the record auction of the art collection of the co-founder of the computer company Microsoft Paul Allen († 65). According to Christie's auction house, up to 155 items were auctioned for over 1.6 billion euros.
The two-day auction called Visionary was held in New York. The first part of the auction took place on Wednesday, where 60 selected works by creators from the Renaissance to the present day were sold. Their total value climbed to a dizzying 1.5 billion. euros, which according to Christie's is the current auction record for the sale of an art collection.
The auction continued on Thursday, during which the remaining 95 pieces of art were sold for 115 million euros, bringing the total value of the Visionary collection to more than 1.6 billion euros. Allen built his collection over decades. Having no wife or children, his last wish was to be whole proceeds from sales went to charity.

Paul Allen


He never married or had children. In 1975, together with Bill Gates, he founded the computer company Microsoft. When he was diagnosed with cancer of the lymphatic system in 1983, he retired from the management of the company, but kept his shares. The value of his property at the time of his death was 20.8 billion. dollars, which is today's 24 billion euro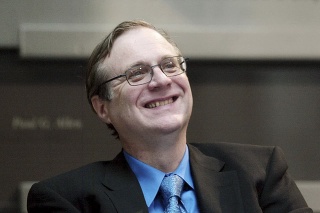 He invested money in companies dealing with space research and artificial intelligence. His hobby was searching for shipwrecks. He owned several luxury apartments and villas, yachts and sports clubs. He died on October 15, 2018 of complications from cancer.