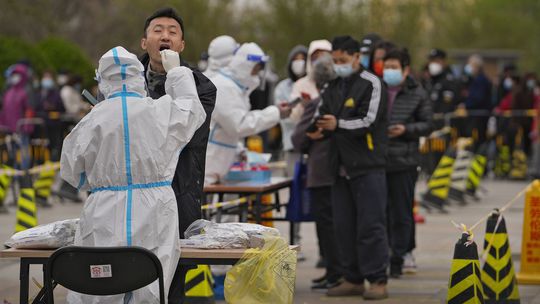 China reported its first death from the coronavirus in six months on Sunday. The number of new cases of infection in China is rising again despite the policy of the so-called zero tolerance for covid, TASR informs, according to an AFP report.
Authorities in Beijing announced the death of an 87-year-old man infected with the coronavirus on Sunday. The Chinese capital also reported 621 new locally transmitted cases of the coronavirus on Sunday.
On Sunday, the Chinese Health Authority registered more than 24,000 new local cases of infection throughout the country, which were reported in the past 24 hours.
This number of coronavirus cases is low compared to other countries, but China has reported very few in recent months, with the last death related to the disease previously reported in May.
The increase in the number of cases occurred only shortly after one of the most extensive relaxations of anti-pandemic measures was announced in Beijing, in which, for example, the mandatory quarantine for people arriving from abroad was shortened.
However, even this extensive relaxation of measures does not mean that China would reconsider its so-called policy. zero tolerance for covid, which has significantly burdened the Chinese economy and also caused protests. As part of this policy, China is trying to suppress the pandemic by canceling flights and constantly introducing forced quarantine or mass testing.