A student who was dismissed from the ranks of pro-Russian forces in Ukraine claims he had a Soviet-era rifle at his disposal and had to share food and a sleeping bag when he was first sent to the front, Reuters reported.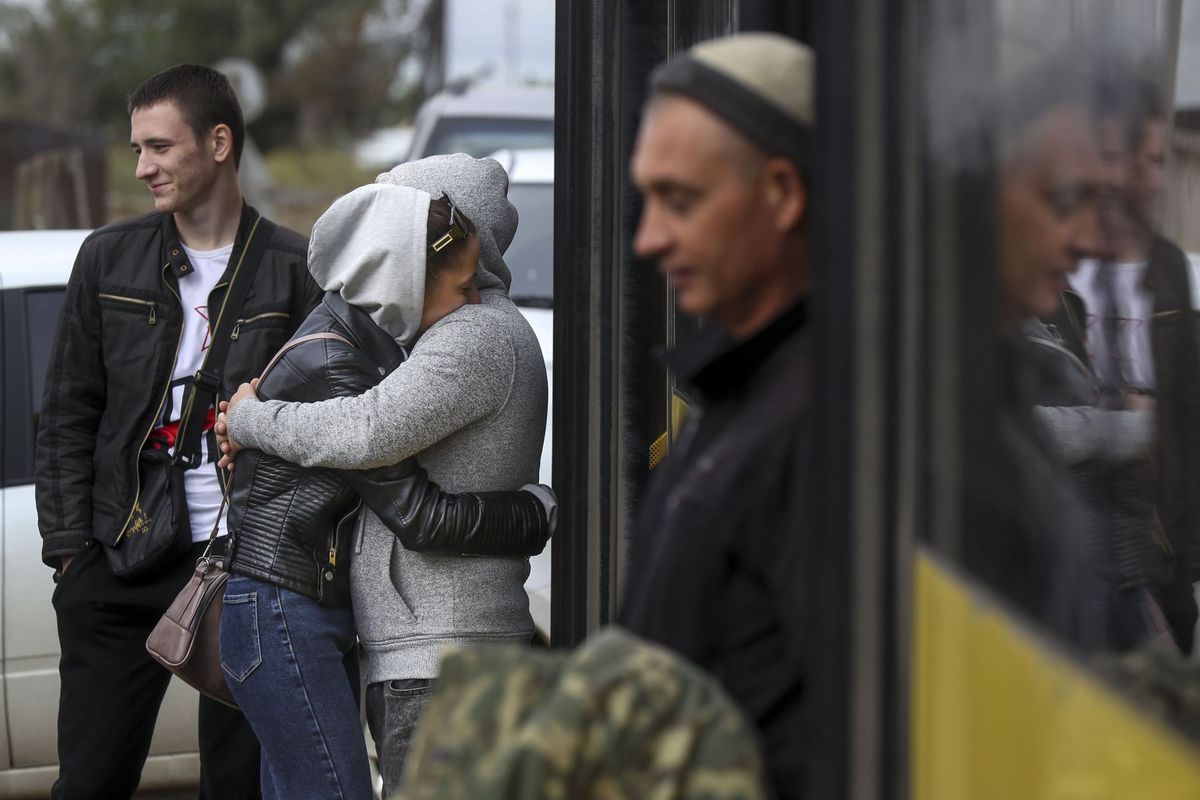 Photo:

TSR/AP
A Russian conscript and his wife hug each other during a farewell outside a military recruitment center in Volgograd, Russia, Saturday, Sept. 24, 2022.

"When times were tough, we had a certain number of people and there weren't enough sleeping bags for everyone; you could only cover yourself with a raincoat. We were able to get two or three people into one sleeping bag to keep warm," said Vladimir, who appeared to be under 20 years old, according to Reuters.
VIDEO: Russian winter. The mobilized trained to fight even in snow and ice.
"At first we didn't have enough food. After that everything was fine with the supplies, they were sufficient, but first we had to share it between us. Helping each other was the only way," he further told reporters.
Like many others before him, the aforementioned student stated that he was given a Soviet-era Mosin-type repeating rifle, designed in Tsarist Russia in the late 19th century and modernized in the 1930s, as a weapon.
News of young men being sent to fight in Ukraine with inappropriate equipment and clothing has caused deep concern among the Russian public, Reuters notes. This prompted Russian President Vladimir Putin to order better coordination between government, regions and industry to meet the needs of the military.
Putin ordered a "partial mobilization" in Russia in September, but pro-Russian authorities in Ukraine's Donbas region began conscripting men of fighting age much earlier. According to Reuters, Vladimir claims that he was drafted into the forces of the breakaway Donetsk People's Republic (DPR) on February 23, that is, the day before Putin sent his soldiers to Ukraine.
Vladimir was demobilized on Monday along with dozens of other young men during a ceremony in the Donetsk Oblast city of Starobeshevo, in line with Putin's recent order that students should end military service and return to their studies.