Slovak football goalkeeper Martin Dúbravka (33) went on loan to the famous Manchester United during the summer. At the expense of the star David de Gea, he has not yet had the opportunity to demonstrate his qualities, on the contrary, in his home club Newcastle United, the goalkeepers are not performing ideally.
Thus, a solution in the form of an early recall of the Žilina native from the loan, which is currently being considered by the "magpie" management, comes into consideration. "I think he is an excellent goalkeeper. It really is. In time, I will talk to Martin about it," Newcastle manager Eddie Howe commented on the whole situation.
"It's too early to tell at the moment as he's in the middle of a busy season just like us. But the time will come when I will sit down with him, we will discuss it and see what he wants to do next." he added to the Slovak goalkeeper.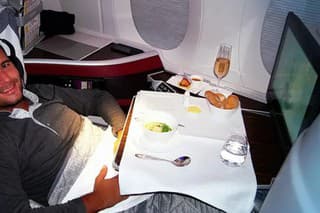 Howe admitted that he is very close to Dúbravka in terms of personality and admitted that he could return from his loan at Old Trafford even before the end of the agreed one-season period.
"It is difficult for me to express myself. I don't know what's going on in another football club. All I will say is that I love Martin as a boy, he did great last year. The door is still open." concluded the boss of the leading Premier League team.
Eddie Howe to hold talks with on-loan Manchester United goalkeeper Martin Dubravka #mufc https://t.co/pxioiakJ7P pic.twitter.com/mzHceWZvLu


— Man United News (@ManUtdMEN) November 4, 2022