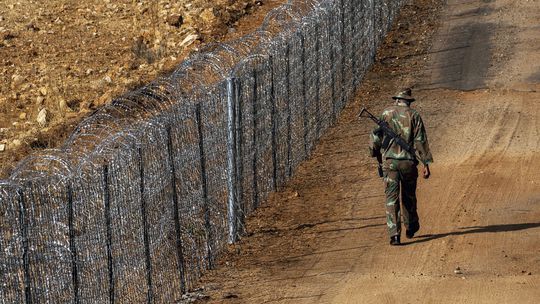 The Mali government has denied bringing Russian mercenaries from a controversial paramilitary organization known as the Vagner Group to the West African state. She responded to allegations by a group of 15 Western countries involved in the fight against jihadists in the country.
The government "officially denies the baseless allegations" of "alleged deployment of elements of a private security company in Mali," a statement released late Friday night said.
At the same time, the Malian government is asking it to provide it with "evidence from independent sources". She added that "Russian instructors" are in Mali to strengthen the operational capabilities of the armed forces there, while Bamako has "only an interstate partnership" with Russia.
Sixteen Western countries sharply condemned the deployment of Russian mercenaries working for the Vagner group in Mali on Thursday. In a joint statement, it also accused Moscow of material support for these fighters.
On 13 December in Brussels, the foreign ministers of the member states of the European Union unanimously agreed to impose sanctions on the Vagner group, which is accused of destabilizing eastern Ukraine, among other things.
The Vagner Group (known abroad as the Wagner Group) is a de facto private army that, according to the West, is fighting for the interests of the Kremlin in various areas of conflict around the world. She is often associated with a close associate of Russian President Vladimir Putin, billionaire Yevgeny Prigozhin. Moscow denies any government ties to Vagner's group.
The situation in Mali is a matter of growing concern, as the country has had only a transitional government in less than a year since the second coup, which would not have to keep its promise to hold elections in February.
Mali is the center of a jihadist uprising that began in the north of 2012 and spread three years later to neighboring Niger and Burkina Faso. France intervened in 2013 and now has about 5,000 troops in the region, but it plans to reduce the number.
.