They added to some, took away from others! While the doctors in the hospitals fought for higher wages and better conditions, the outpatients remained with a long nose.
At the same time, specialists warn that if they do not reach an agreement with the government in the coming weeks, a large part of them will close their clinics without compensation. Nurses are also dissatisfied, who claim that higher salaries for doctors will not improve the situation in the health sector and do not rule out coercive actions. Local governments are equally dissatisfied, as they will lack more than 700 million euros next year and say that they will no longer be able to provide people with the same services as before. Are we facing a winter full of protests?!

Nurses
The patient will not receive better care
The gross salary of a doctor in a hospital, together with all bonuses and overtime, will be around 4,500 euros next year. It is therefore an average increase of roughly one thousand euros in gross. While the doctors fought for what they wanted, the nurses and midwives did not succeed. "We are glad that the doctors were able to come to an agreement with the government. However, it is also true that we also wanted 150 euros more than was approved. However, the situation is now so unclear, as the doctors said, because there were also demands for the remuneration of nurses and for supplementing the number of nurses. We think that this agreement will not improve the situation in the healthcare sector, it will not improve the relations between healthcare workers, and whether the patient will have better healthcare, time will tell, but in our opinion, he will not feel it. If the nurses are willing to join some protests, we will support it, but first we have to analyze it," said the president of the Slovak Chamber of Nurses, Iveta Lazorová.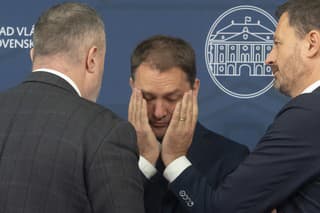 Starting next year, a nurse will receive 1,211 euros if she has no experience. For every year worked, the coefficient increases by 0.1. Starting next year, female specialists will earn 1,332 euros without experience, and they will receive an extra 0.1 percent for each year of experience. Nurses with advanced practice have a coefficient of 1.15 from next year.