Out of fifteen models tested, up to 14 received a maximum 5-star score. The electric "streamliner" Hyundai Ioniq 6, which attacked the hegemony of the Tesla S, deserves especially high praise. Not even three Chinese innovations gave it a chance to breathe.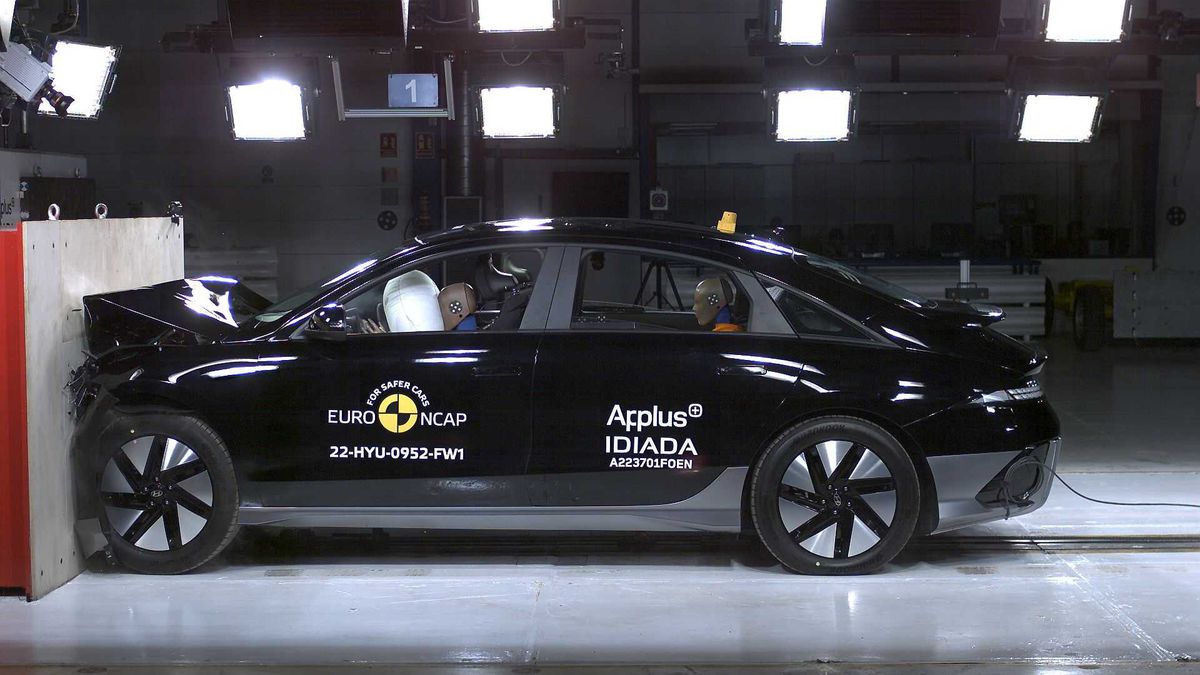 Photo: EuroNCAP
Hyundai Ioniq 6 – Euro NCAP The Hyundai Ioniq 6 scored up to 97% in adult protection, which is one of the best results ever in Euro NCAP tests.
The Euro NCAP consortium has published this year's largest series of crash tests to date. Up to 15 new car models were sent against the wall. They did very well. Except for the French premium limousine DS 9. It was the only participating model that lost one of its stars. But not because the DS 9 is not very safe for the crew. He was penalized because he showed too much aggression towards other vehicles in the offset frontal crash test. He simply protects his "cargo" somewhat at the expense of others. And that is not worn today.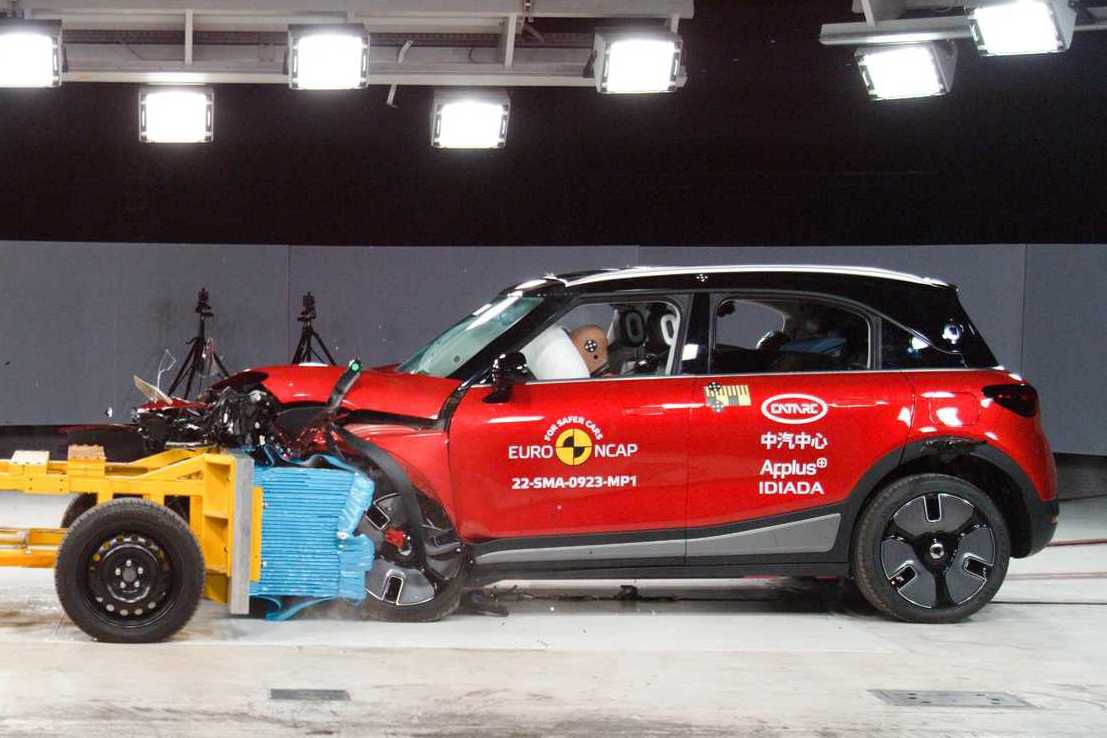 Photo: EuroNCAP
Smart 1 – Euro NCAP 2022 Even the new Smart #1 from China surprised with fantastic crew protection.
But we also have definite stars here. For example, in the protection of the adult crew, the new electric "streamliner" Hyundai Ioniq 6 received the highest rating of 97%. A big surprise is also the gain of 96% in the protection of adults for the now Chinese Smart #1, 94% for the Chinese WEY Cofee 03, which in this discipline, it reached the level of the Tesla S. However, the third Chinese car – NIO ET7 – exceeded 90%. So the safety of cars from China is growing rapidly. It can also be seen in the evaluation of their assistance systems, where the Chinese beat European and Japanese icons.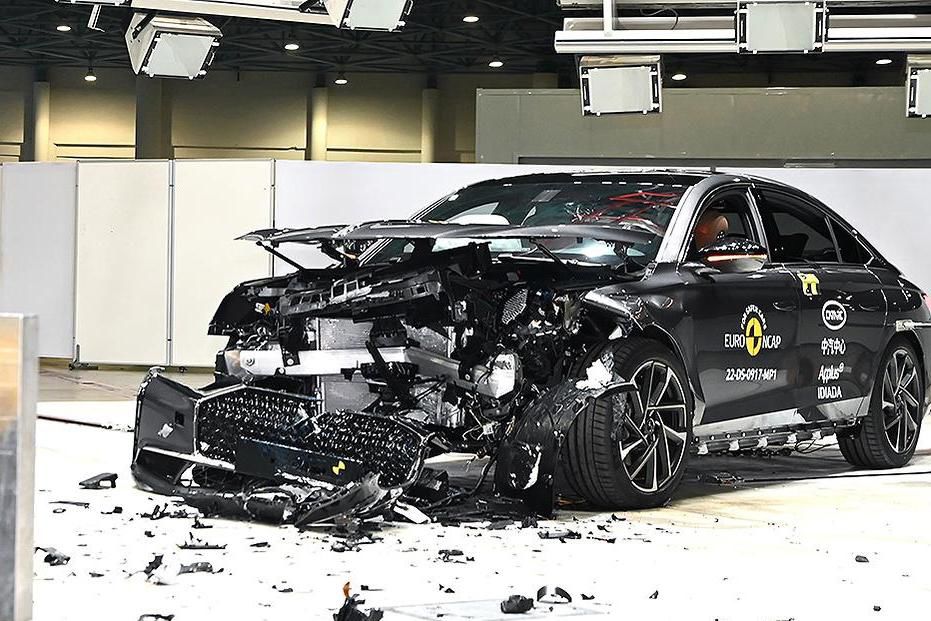 Photo: EuroNCAP
DS 9 – Euro NCAP 2022 The luxurious French limousine was the only model from the last series of crash tests to lose one star. The reason was the aggressiveness of its front parts towards other road users during the impact.
Next year, however, manufacturers will have a harder time again, as the test protocol becomes stricter and with it the chance to achieve a 5-star rating. Quite simply, Euro NCAP does not want to let car companies rest on their laurels. "In 2023, we are introducing a new autonomous emergency braking (AEB) assessment when interacting with a motorcycle, as well as new passive safety scenarios for pedestrians and cyclists. This is an essential safety advance for the most vulnerable road users," said Michiel van Ratingen, Euro NCAP's Secretary General.
Results of the November round of Euro NCAP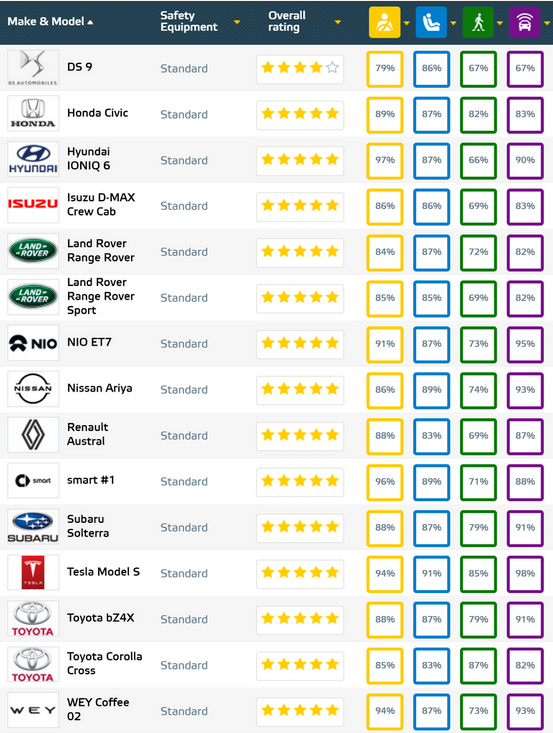 Photo: EuroNCAP
Euro NCAP – november 2022 Euro NCAP – november 2022