German automakers thought they would set the tone in the transition to electromobility. But it's not like that.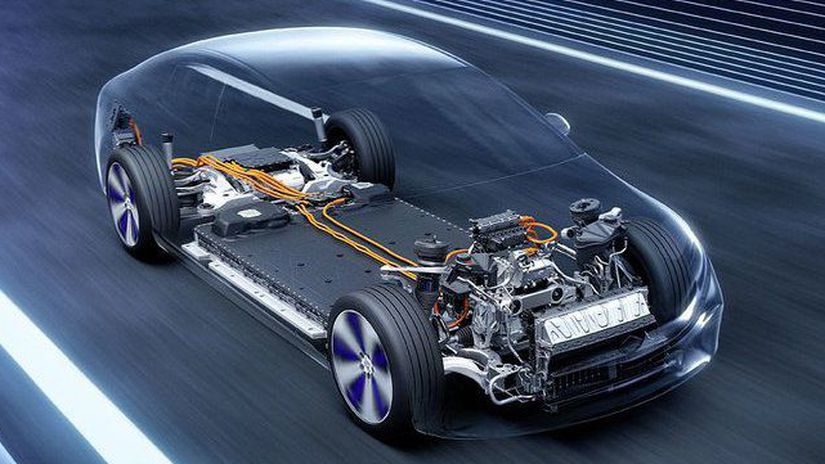 Photo:

Mercedes-Benz
The Germans thought they would make the perfect electric cars and people would line up for them. But it's not happening.

In mid-August we are in the article Volkswagen stands at the crossroads. Will he continue down a dead end path? they thought about the future of the German brand and we concluded that it will have to abandon the idea of ​​becoming the European Tesla quite quickly and at the same time it has to return the lost reputation to its internal combustion cars. Otherwise, he will get into serious trouble.
No flagship, no super factory, no boss
And it looks like we were right. Most recently, information leaked directly from the Volkswagen environment that the automaker plans to postpone the key Trinity project for at least two years, some sources even say four, within the framework of which it is developing its revolutionary flagship among electric cars.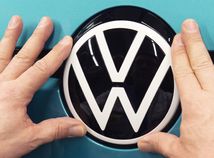 Read more Volkswagen stands at the crossroads. Will he continue down a dead end path?
The primary reason for the delay is software development issues. It is said that it will not be able to be fine-tuned by 2026, and Volkswagen does not want to risk and "release" a car with untuned software, as happened, for example, with the ID.3 model. Volkswagen also has software problems with the new generation of infotainment, and they have not been fully resolved for over a year.
Volkswagen is said to have also informed internally about another intention – the two-billion dollar investment in the new electric factory in Wolfsburg will probably not take place and the project of its construction will be suspended indefinitely. The German car company is evidently trying to "pull the handbrake" on its ambitious plan to transition to electromobility, in which it originally wanted to invest 52 billion euros by 2026.
This is also related to the recent managerial change at its head, when at the end of July he replaced Wolfgang Diess, who strongly advocated electromobility as the only viable path to the future, by the more pragmatic-minded Oliver Blume, who until then managed Porsche.
Mercedes-Benz is also in trouble, which believed that it would make a significant impact on the Chinese market with electric cars. In reality, he sold less than 9,000 on it in the first eight months of this year. For comparison, the domestic car manufacturer BYD sells around 220,000 of them a month in China. That is also why he proceeded to drastically reduce their price. We wrote more about it in this article: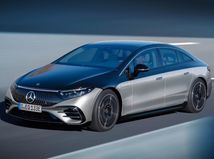 Read more Mercedes-Benz brutally cheapened electric cars in China. He could not keep up with the domestic competition
The current development is a raised warning finger for the entire automotive industry in Europe, which is "pouring" hundreds of billions of euros into the transition to electric cars with a very bold timetable. But especially for German manufacturers who bet everything on the development of premium and luxuriously equipped electric cars.
Uncritical optimism
"German automakers have set bold targets for electrification and say they're setting the tone for the transition, but that's not true," Bloomberg Intelligence's Michael Dean told Bloomberg.
Axel Schmidt, head of the automotive division at the consulting firm Accenture, expressed himself even more harshly. Addressing the German automakers, he said: "When it comes to hardware, I have no doubt that they can make great cars. But can the complexity and quality required for software development be achieved by a manufacturer that has only produced hardware for 120 years? I'm not so sure about that."
The share of German automakers in the global electric car market
| – | Mark | Market share (%) |
| --- | --- | --- |
| 1st place | Tesla | 17,4 |
| 2nd place | BYD | 11,7 |
| 3rd place | GM | 7,9 |
| 4th place | Volkswagen Group | 7,1 |
| 5th place | Hyundai Motor | 5,3 |
| … | … | … |
| 13th place | BMW | 2,4 |
| 16th place | Mercedes-Benz | 1,9 |
Source: EV-Volumses.com. Data for the first three quarters of 2022
What the German automakers will probably have to do is to abandon their perfectionism and ambition to produce electric supercars, regardless of the extremes to which they drive their prices. Volkswagen will also have to stop competing with Tesla just so that it can claim to be the world number one.
German manufacturers will have to focus more on platforms that can be deployed more widely and electric cars that will be affordable even for the middle class. Otherwise, in about three to four years, the Chinese will overwhelm the European market with affordable electric cars, and German brands will be left with "only eyes for crying".
And last but not least, they will have to allocate more resources in favor of internal combustion cars, because only their production can provide them with enough funds for the development of electric cars. The senseless interference with the production of bestsellers even in the lower middle class and the violent promotion of electric cars in segments in which they do not yet have a chance means that the market will be dominated by other players who look at it more rationally.