Green NCAP published the environmental assessment of three new electric cars. However, something else caught our attention. The tests of the Tesla 3, the Chinese Nia eT7 and the Renault Mégane E-Tech showed how huge the difference is in the consumption of electric cars in summer and winter operation.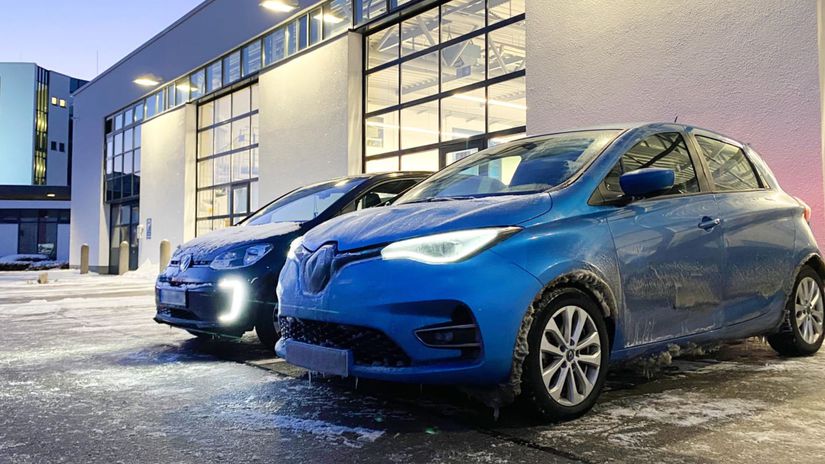 Photo: ADAC
ADAC – electric cars in winter Heating an electric car significantly increases its average consumption in frosty weather, and thus also shortens its range.
In the latest round, three new electric cars got into the hands of experts from the Green NCAP consortium, which evaluates cars from the point of view of their impact on the environment. Tesla 3 with a 60 kWh battery and rear-wheel drive (208 kW), the Chinese Nio eT7 with a huge battery with a capacity of up to 100 kWh and a pair of electric motors (480 kW) and also the new Renault Mégane E-Tech with a battery with a capacity of 60 kWh and front-wheel drive (160 kW). Unsurprisingly, they were all awarded five green stars, which is the maximum, similar to the safety rating. But there are still differences.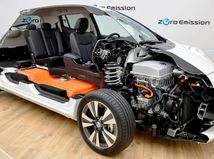 Read more JATO: The weight of cars is growing alarmingly. Especially in 'electric' Europe
The winner, thanks to its brilliant aerodynamics, was the Tesla 3 with a score of 9.8 points out of ten. The luxury Nio eT7 and Renault Mégane E-Tech followed with an identical rating of 9.6 points. However, something else caught our attention. Green NCAP also stated the difference in the consumption of these models in the test in normal thermal conditions (23°C) and at minus seven degrees Celsius. Every electric car owner knows it. But now we have relevant data that may surprise even them. The average consumption of a Tesla is 17.9 kWh, but at a temperature of -7°C it increases by 72%. It's the same with Niu. But the Renault Mégane E-Tech showed the biggest difference with a difference of up to 78%. The difference in range also corresponds to this.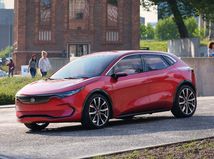 Read more Izera: Poles presented the first electric cars 'on coal'
This gigantic deviation is caused by the heating of the cabin. That's why Green NCAP appeals to electric car manufacturers to improve heating efficiency. However, this is a really difficult task. It follows from the very nature of the electric drive – high efficiency over 90% compared to the maximum efficiency of 40% for combustion engines. Quite simply, while combustion engines convert almost 60% of the energy of the fuel into waste heat, the electric car has nowhere to take it from. The absolute majority of the energy for heating in the cabin must therefore come from the battery. Heat pumps are the solution, but as you can see, even they can't work miracles. Three tested models were also equipped with them.
How the consumption of an electric car increases in cold weather
| Model | Consumption per 100 km at 23 °C | Range at 23°C | Consumption per 100 km at -7 °C | Range at -7 °C |
| --- | --- | --- | --- | --- |
| Tesla 3 (60 kWh) | 17,9 kWh | 390 km | 28,5 kWh | 242 km |
| Nio eT7 (100 kWh) | 20 kWh | 530 km | 30,4 kWh | 337 km |
| Renault Mégane E-Tech (60 kWh) | 19,8 kWh | 359 km | 30,0 kWh | 226 km |