Do you already know where to drink? There is still more than a month left until the end of 2022.
For some, a lot, for others, just a moment. However, it is high time to ensure New Year's Eve in our high mountains. Novy Čas found out what it looks like with the program and accommodation after two pandemic years. All hotels in the Tatras and in the foothills will be open on New Year's Eve, and compared to last year, hoteliers are looking forward to finally being able to welcome guests with a varied program.
Grand hotel, Starý Smokovec
At the turn of 2022 and 2023, a reservation for at least two or three nights is possible, and the program in the hotel is part of the stay. Since they have a flexible accommodation price list that evolves over time, the price of a New Year's Eve stay cannot be easily calculated. For hotels, however, the mandatory half board for the last day of the year is taken into account in the price, so there is no need to pay anything extra. "Furthermore, the next winter season, which we will open on December 3rd in Jasná, our guests staying at the hotel will receive ski passes in the price of their stay, which they can use in the High and Low Tatras as well as a ticket for a cable car trip," TMR spokesperson Marián Galajda presented the benefits of the stay. However, the New Year's Eve program is only for those staying.
Price of the stay: from 1 500 € (three nights, two persons) + 223 €/os. for a festive dinner
Stars of the evening: Beáta Dubasová, Lenka Piešová, Follow group
Occupancy: 50%
Hotel Golf International, Veľká Lomnica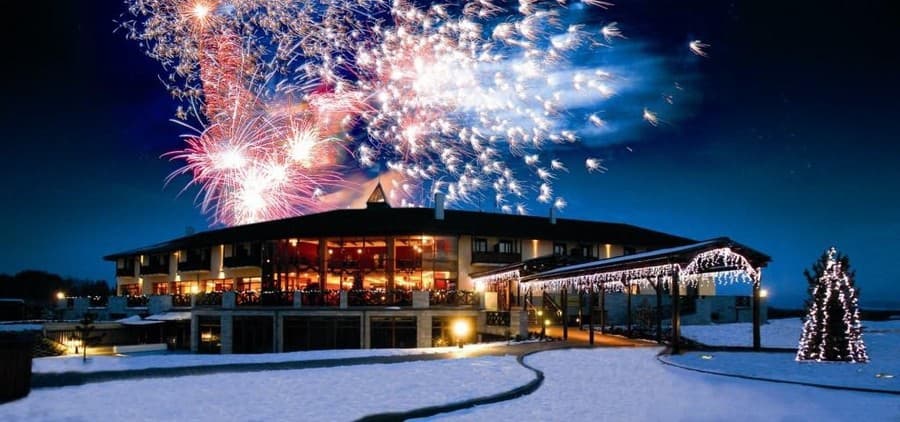 Open the gallery
"Our hotel is mainly used by the golf clientele, who are loyal to us even in winter. Of course, they come to celebrate New Year's Eve and welcome the new year. It can't be done without our fireworks. We can afford it because we are outside the national park. Of course, there will be a New Year's golf tee-off with a toast. We provide a pleasant family atmosphere, quality and stable staff," hotel director Ján Chmelnický introduced his guests and the program. The price of the stay includes, for example, a raffle, a sushi buffet or a toast, as well as the aforementioned New Year's Eve shot with Prosecco.
Price per stay: €814 (three nights, 2 persons)
Price for external New Year's Eve guests: €115/os.
Star of the evening: DJ
Occupancy: 50%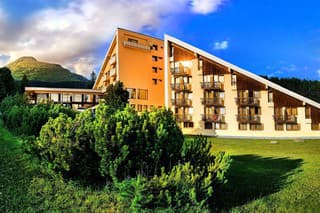 Grand Hotel**** Bachledka Strachan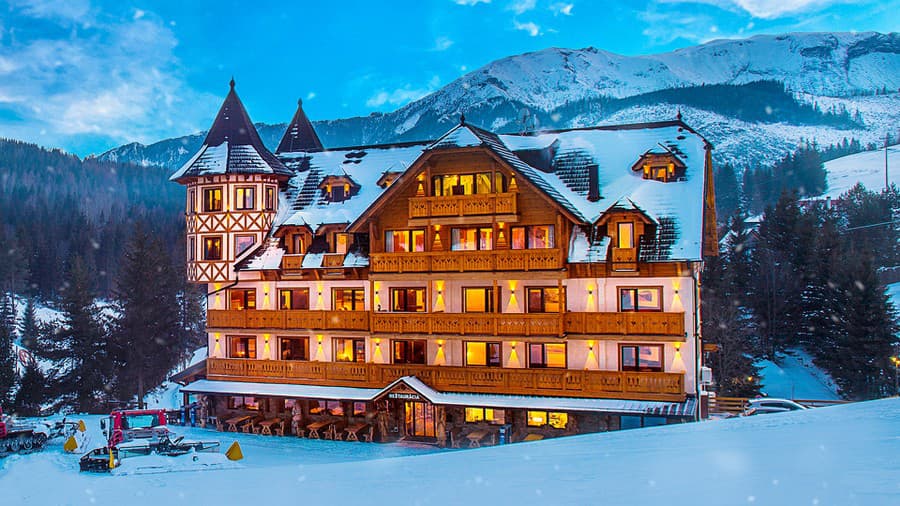 Open the gallery
The New Year's Eve program is only for accommodated guests. The price depends on the number of nights and the type of room, the minimum is 4 nights. There will be: a great dinner, a raffle or a midnight buffet with a toast.
Price per stay: approx. €2,000 (two people, 4 nights minimum + program)
Price per night for non-accommodated guests: €159/adult a 129 €/a child
Yesterday's Star: Radek Gorči's band, magician, moderator Marcel Forgáč
Occupancy: 65%