The Hennessey Mammoth 1000 TRX Overland offers a maximum power of over 1,000 horsepower and a maximum torque of 1,314 Nm.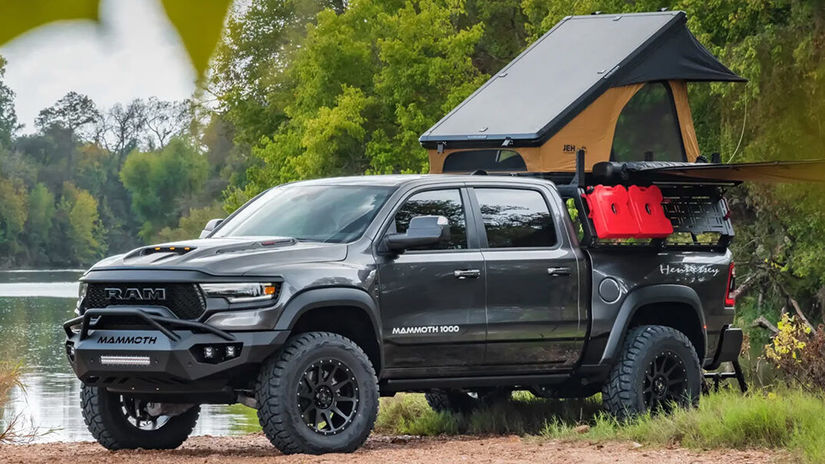 Photo:

Hennessey
This extreme pickup truck is almost six meters long.

We can only dream about such cars in Europe today. The huge 5.81 meter long and over two meter wide Hennessey Mammoth 1000 TRX Overland is based on a pickup truck that is extreme even without any modifications.
Its basis is the legendary RAM with an eight-cylinder compressor with a volume of 6.2 liters and an output of 523 kW (712 hp). It is also known as Hellcat. After modification, its power is increased to over a thousand horsepower (755 kW) and the torque reaches over 1,300 Nm. These parameters are due to a more powerful compressor and filling pipe, the injectors and spark plugs have also been modified.
As part of the camping modification, Hennesey also received new bumpers, 20-inch off-road tires, additional lighting, and its ground clearance was also increased. But the most important thing is hidden on its trunk. There is a special structure with a roof tent, an illuminated retractable awning, a water tank and camping tools, including an ax or shovel, are placed on the sides of the car.
At the same time, the overall modification of the RAM is not overpriced, it will cost less than 20 thousand dollars, which is approximately 19,500 euros.