More than 1,000 migrants were rescued in the Mediterranean over the weekend. Italian vessels of the Calabrian Coast Guard brought to safety 674 people sailing on a fishing boat, who were taken to ports in Calabria and Sicily. Rescuers pulled five dead bodies from the sea. Around 522 people from Afghanistan, Pakistan, Sudan, Ethiopia and Somalia, sailing on 15 boats from Tunisia and Libya, disembarked on the island of Lampedusa on Saturday evening. The AFP and AP agencies reported about it on Sunday.
According to Italian media, the reception center for migrants in Lampedusa is overcrowded. ANSA reports that although its capacity is designed for 250 to 300 people, there are currently 1,200 people there.
Another 428 migrants, including children and women, were rescued in the Mediterranean Sea by the vessel of the German charity organization Sea Watch. The vessel Sea Watch 3 carried out five rescue operations in 24 hours, during which it also brought to safety a pregnant woman and a man with serious burns. The organization requested permission to disembark in a safe port.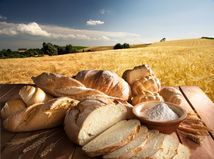 Read more UNHCR: Hunger will drive millions more from their homes. Grandi criticized the 'monopoly' of aid for Ukraine
Aid group SOS Mediterranée said its vessel Ocean Viking rescued 87 people, including 57 unaccompanied minors, who were on an overcrowded dinghy off the coast of Libya. None of them were wearing a life jacket.
The Central Mediterranean is considered the most dangerous migration route in the world. The International Organization for Migration (IOM) estimates that 990 people have died or gone missing in the Mediterranean since the beginning of the year.
From January 1 to July 22 this year, 34,000 migrants arrived in Italy by sea, according to data from the Ministry of the Interior. Last year, for the same period, there were 25,500 people, and in 2020, 10,900 people.