They will improve by hundreds of euros. The salary of members of the National Council will increase by that much next year. On the other hand, ministers' salaries will not increase at all. How is it possible?
While the salary of MPs is based on the average salary in the national economy, the salary of government members, which should also be based on it, has been frozen for a long time. However, despite the crisis, dozens of politicians will see a comforting increase in wages while ordinary workers are estimated to lose some in real wages.
Next year, MPs should earn around six thousand euros. While those who come from Bratislava should earn 5,862 euros per month gross, those from outside Bratislava should receive 6,215 per month. It will be an increase of 376 euros for Bratislava residents and up to 401 euros for non-Bratislava residents compared to the current year. At the same time, these are only estimated amounts, since the calculation of their salary may still include indicators that we do not yet know.
Deputies of the NR SR have always entitled to three times the average salary in the national economy for the previous year, while this amount is reduced according to what the state budget deficit was in the previous year. However, since the amount of the deficit will apparently be in the same range as this year and we also know the estimate of the average salary this year, it can already be deduced from this that the deputies will improve by approximately 400 euros next year.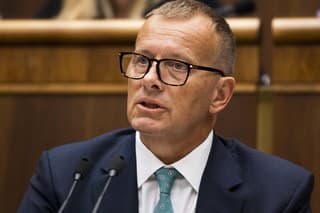 In their case, flat-rate compensations are added to the basic salary. Together with them, MPs coming from Bratislava should earn 5,826 euros next year, while those outside Bratislava 6,215 euros per month gross. The Speaker of the Parliament and heads of parliamentary committees also have functional allowances.