The North Atlantic Alliance must support Ukraine morally, financially and militarily so that it can justly defend its sovereignty and territorial integrity against Russian aggression. This was announced by Slovak Minister Rastislav Káčer upon his arrival at the two-day meeting of the ministers of foreign affairs of the member countries of the North Atlantic Alliance in Bucharest.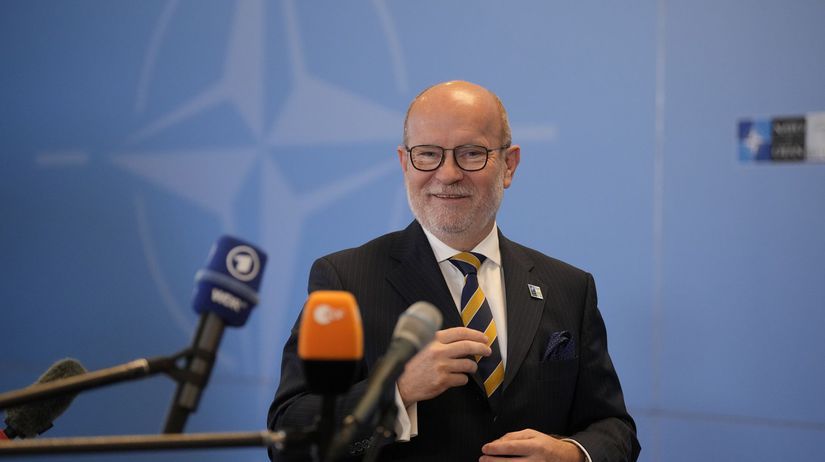 Photo:

TSR/AP

,

Andreea Alexandru
Slovak Minister of Foreign Affairs Rastislav Káčer answers questions during his arrival at the opening day of the two-day meeting of the ministers of foreign affairs of the member states of the North Atlantic Alliance (NATO) in Bucharest on Tuesday, November 29, 2022.

He confirmed that the possible admission of Ukraine to NATO will also be discussed at the meeting, while he does not think that the Alliance is running out of weapons in a fundamental way due to Ukraine's support. Káčer emphasized that Russia violated all principles of international law by invading Ukraine and continues its aggression. Regarding the future of NATO's relations with Russia, Káčer said that "we cannot pretend that nothing happened".
The topic of the meeting is also negotiations with representatives of "vulnerable countries" – Moldova, Georgia and Bosnia and Herzegovina. According to the minister, it is also necessary to talk about the challenges related to China and the dependence of the member countries of the Alliance on it. According to Káčer, the negotiations will be about how to transform these challenges into a partnership in a relationship based on rules. Other key topics are the spread of disinformation as part of hybrid warfare, as well as energy security.