After eight months of Russian occupation, Kherson is Ukrainian again, but now it is facing a humanitarian disaster, according to David Stulík, an analyst at the Security Center for European Values. He previously worked in Ukraine as a diplomat of the European Union.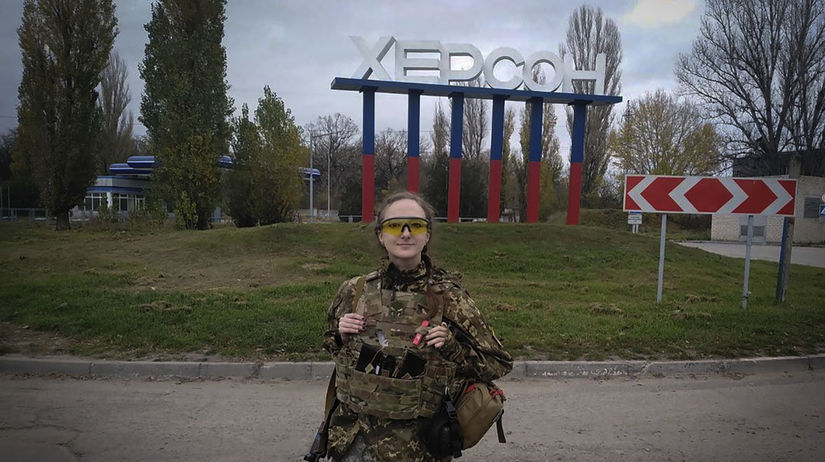 Photo:

SITA/AP

,

Dagaz
A Ukrainian soldier poses next to a sign with the name of the city of Kherson on November 11, 2022

"I estimate that it will take at least until spring before it is somehow possible to restore the basic functions and basic supplies of the necessary raw materials and services," the analyst told the portal irozhlas.cz.
According to Stulík, the restoration of the city will certainly not be a matter of weeks, but rather months, because the infrastructure was purposefully destroyed. "When the Russians retreated, they destroyed the infrastructure, blew up the TV tower, destroyed the bridges over the Dnieper river, ransacked the local museums and libraries," Stulík recounts.
"Winter is approaching, the city has no electricity, gas, or heat supplies, and the Ukrainian government itself called on the residents of Kherson to evacuate for the winter if they can and have somewhere to go," he added.
According to the analyst, during the retreat, the Russian army also mined many objects in the city: through houses, roads, to various government buildings, so it will be very difficult to survive in the city for a long time.
According to the analyst, even in the long-liberated territories of Ukraine, it happens that local residents come across mines that can cost them their lives. "It will be a matter that will take at least several months before it is possible to remove all these explosives," said Stulík.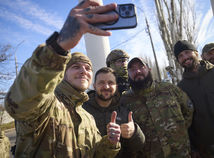 Read more Zelensky showed who is at home in Kherson