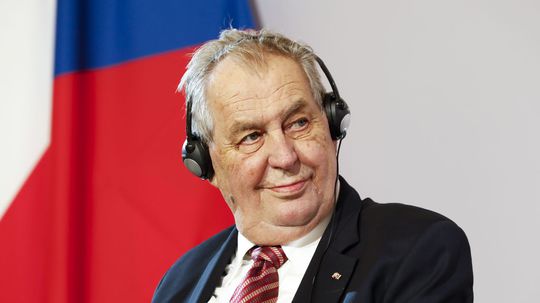 Czech President Miloš Zeman sent a wreath to Russia on the grave of the last Soviet leader, Mikhail Gorbachev. This was stated on Tuesday by the presidential spokesman Jiří Ovčáček on the social network Twitter, reports TASR in Prague.
"The President of the Republic Miloš Zeman honored the memory of Mikhail Sergejevich Gorbachev by sending a mourning wreath with the ribbon of the President of the Republic," Ovčáček wrote. The Czech ambassador to Russia Vítězslav Pivoňka laid him on the grave at the Novodevichy Cemetery in Moscow, where Gorbachev is buried, on behalf of Zeman.
Gorbachev died after a long illness at the end of August. Among the high-ranking foreign statesmen, only Hungarian Prime Minister Viktor Orbán came personally to say goodbye to him. Other Western countries were represented at the level of ambassadors and diplomats, as Russia, in response to sanctions imposed for its invasion of Ukraine, banned several foreign politicians from entering its territory.