More and more people in Europe are living with HIV without being diagnosed, the World Health Organization (WHO) and the European Union Health Agency (ECDC) said in a new report. The virus that causes AIDS is still associated with shame.
HIV, the human immunodeficiency virus, damages the human immune system. It is transmitted through bodily fluids, primarily blood, and causes the deadly disease AIDS.
According to the new data, "from at least 2018 until 2021, more people were infected with HIV than diagnosed in the European region," the WHO regional office said in a press release before December 1. This day is declared World AIDS Day.
Deep concern
The WHO European Region includes more than 50 countries, including Russia, Ukraine and Turkey.
"We should be deeply concerned about the data on HIV, treatment and care," said WHO Regional Director for Europe Hans Kluge. "The persistent, widespread shame surrounding HIV discourages people from getting tested and is dangerously derailing us from meeting our goal of ending AIDS by 2030," added Kluge.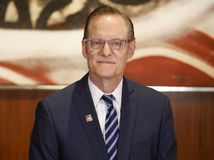 Read more Donors have pledged more than $14 billion to fight AIDS, tuberculosis and malaria
The WHO has also called for services to be made more accessible to people living with HIV. "We need to work together to ensure that no one in this situation is afraid to get tested, doesn't feel shame, despair or isolation. Everyone should receive the appropriate services and respectful care they need, anywhere," appealed Kluge.
The director of the European Center for Disease Control and Prevention (ECDC), Andrea Ammon, emphasized the importance of HIV testing. According to her, people who are diagnosed with the infection late "have a higher risk of a severe course of the disease and even death."
300 cases a day
She also drew attention to the threat to public health. It stated that "untreated individuals may unknowingly spread HIV to their sexual partners".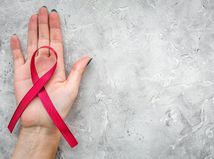 Read more The historically highest increase in HIV in Slovakia was last year. How many new cases?
In 2021, around 300 new HIV diagnoses were diagnosed daily in 46 of the 53 countries in Europe, as reported by the WHO.
This represents a total of 106,508 new diagnoses reported in the European region for the entire year and 16,624 in the European Union, the WHO added.