US entrepreneur Elon Musk's start-up Neuralink announced on Thursday that it has received approval from US regulators to test its brain implants on humans. Recruitment to the clinical trial is not yet open, AFP added.
Neuralink said in a statement posted on its Twitter app – according to AFP – that approval from the US Food and Drug Administration (FDA) for the first human clinical trial is an "important first step" for its technology, which it is supposed to enable a direct connection of the brain with computing technology, with the long-term goal of achieving a complete symbiosis between them.
Neuralink implants are intended to allow the human brain to communicate directly with computersMusk said during the start-up's presentation in December.
"We've been working hard to be ready for our first human (implant), a of course we want to be extra careful and make sure it's going to work well before we put the device in a person." he said then.
Musk — who bought Twitter late last year and also owns SpaceX, Tesla and several other companies — is known for ambitious plans, several of which ultimately fell through.
In July 2019, he promised that Neuralink would be able to perform its first tests on humans in 2020. Prototypes of the product, which are the size of a coin, were implanted in the skulls of monkeys. At the presentation, the company then showed several monkeys using the Neuralink implant to "play" basic video games or move a cursor on the screen.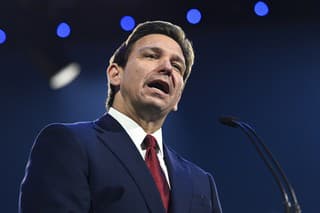 Musk said the company will try to use implants to restore sight and mobility to people who have lost these abilities. "No matter how miraculous it sounds, we are convinced that it is possible to restore the full functionality of the body to a person who has a severed spinal cord," declared Musk at the time.
Other companies working on similar systems include Synchron, which announced in July that it had implanted the first brain-machine interface in the United States.