Convicted Russian opposition politician and Kremlin critic Alexei Navalny has been sent to solitary confinement for the fourth time in a row, this time for 15 days. He announced this on Wednesday through his lawyers on the social network Twitter, DPA reported.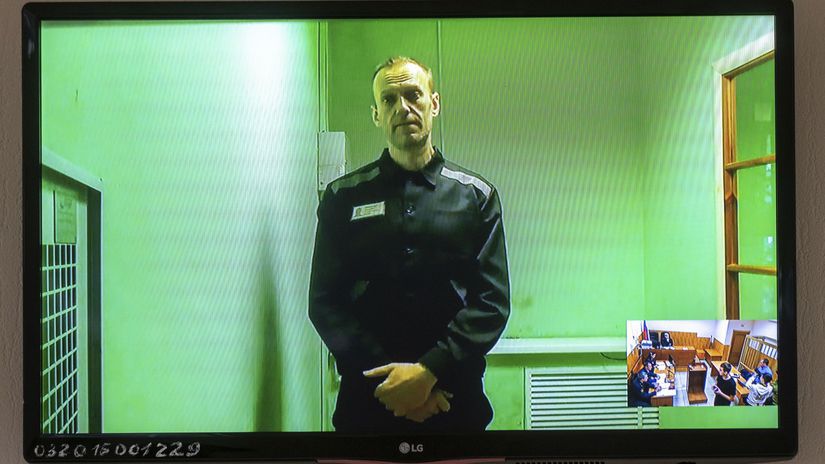 Photo:

TASR/AP
Russian opposition leader Alexei Navalny on a TV screen during a video link from prison to a court in the city of Kovrov, 240 km northeast of Moscow on September 2, 2022.

Navalny also reported that he was classified as a recidivist for repeated violations of the order in the penal colony. According to him, only two political prisoners in Russia have received such a designation so far – he and his brother Oleg.
Navalny's spokeswoman, Kira Jarmyšová, said that the above classification means that he will receive even less money for forced labor in the camp than before, he will be delivered fewer packages and his visits will be even more limited.
Navalny stated on Twitter that this inclusion will probably also affect the planned meeting with his family. His wife and parents have been waiting to see him for four months, but in the strict regime where he has been transferred, visits are only allowed once every six months.
Navalny is serving an 11.5-year sentence for violating the terms of his probation, financial fraud and contempt of court. It is located in the penal colony no. 6 in the city of Melechovo, located approximately 260 kilometers northeast of Moscow.
Navalny's chief of staff, Leonid Volkov, said in an interview with Reuters published on Tuesday that Navalny's health is at risk due to deteriorating living conditions in prison. In August 2020, Navalny was cured in Germany of poisoning by a novice, for which he blames the Kremlin, but later decided to return to Russia, where he was detained.