The Chinese car company Nio was the only one who had the guts to build a network of battery exchange stations. These relieve the owners of electric cars from lengthy charging. It has hundreds of them in China and has now opened the first in Europe on Germany's busy A8 highway.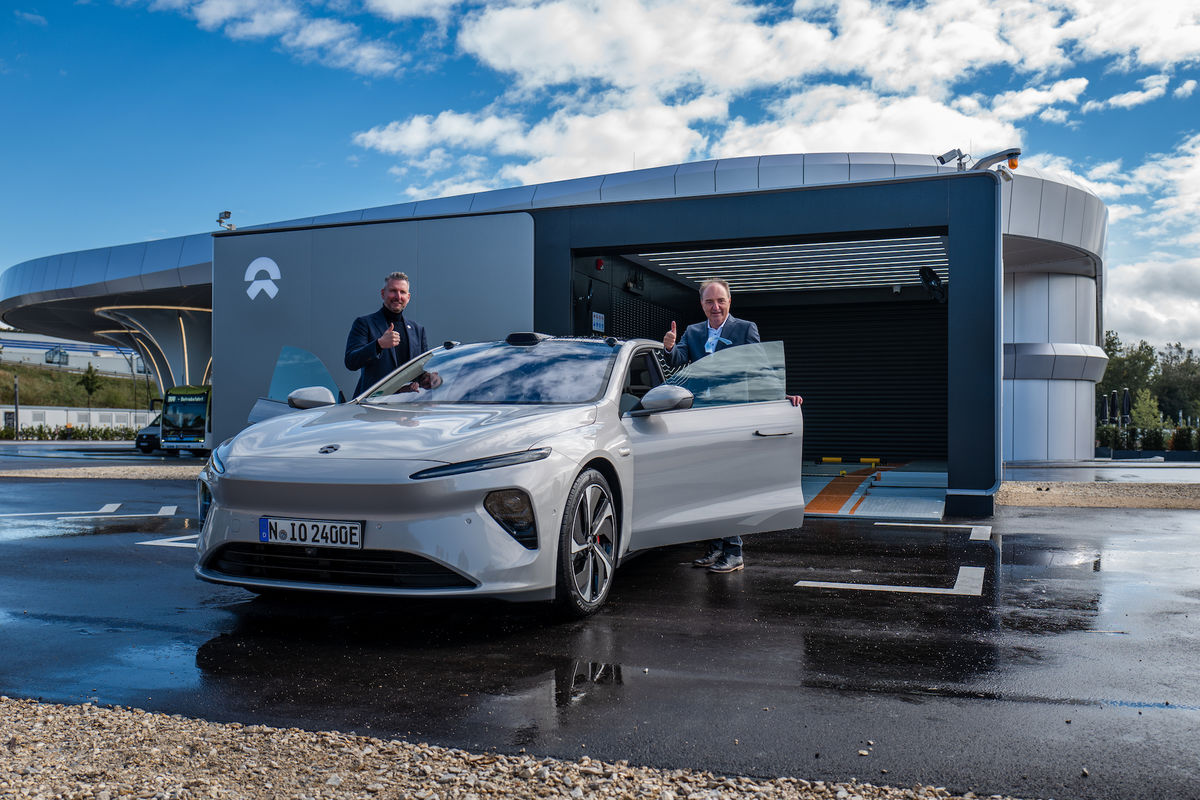 Photo: Neo
Nio – battery exchange station The first battery exchange station is already operating in Germany. It can serve a hundred cars a day. The number of stations in Europe is to increase to 120 within a year.
Fully automated battery exchange stations would be an effective remedy for one of the biggest "pains" of electric cars. Lengthy charging would be reduced to a few minutes, during which the robot in the station would replace the dead battery with a fully charged one. And we are not actually talking about some future. This system is already working successfully in China. It was taken care of by the Chinese car manufacturer Nio, which is one of the most progressive manufacturers of electric cars, and is also expanding into Europe. It has already built its network of so-called Nio Power Swap Stations (PSS) in China. And it has millions of successful battery replacements behind it.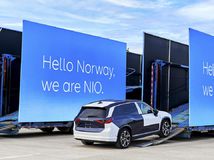 Read more Nio: The Chinese super startup doesn't believe in big batteries. Although he has the biggest one
And since it already sells its new models, such as the ET5 and ET7 liftbacks or the ES6, 7 and 8 SUVs, on the old continent, it wants to introduce the same system in Europe. Currently, Nio has boasted of opening the first such Nio Power Swap station. The choice fell on Germany and its busy A8 highway. The fully automated device, the size of a double garage, has a power of 550 kW and is designed for one hundred battery changes per day. He can complete the entire process in three minutes, which is similar to the time it takes to refuel a conventional car. But it is only the first swallow, because Nio wants to build 120 such stations in Europe within a year.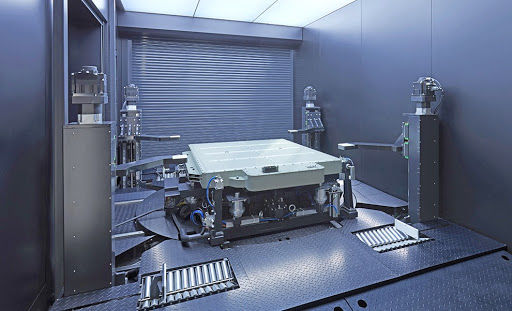 Photo: Neo
Nio – battery exchange station The entire battery replacement process takes only three minutes.
By the way, by the middle of this year, the Chinese company managed to operate 1,047 swap points and make more than 11 million swaps. It wants to increase this number to 4,000 by 2025. With this service, it aims to attract customers to its electric cars. It is an admirable project, because even giants like Tesla or Renault have given up on battery replacements. Nio is convinced that replacing the batteries is the way to go. It will not only speed up charging, but also make electric cars cheaper, because thanks to swapping stations, they will not need expensive accumulators with a huge capacity.