Usually when someone tells you that you look like someone famous, you take it as a compliment. However, this is not always the case!
Camilla Aurora often posts videos on the social network TikTok. The comments section is mostly full of praise for her sense of humor and beauty. But this time everything was different! One user noted that he bears an uncanny resemblance to the cold-blooded Russian leader, Vladimir Putin.
Several other people agreed with this comment. But it still didn't convince the girl. She did not see any form. She claimed that she has a different bone structure than Putin. And to make matters worse for Camilla, some in the comments made it even worse, saying that she looks like the child of Mona Lisa and Putin.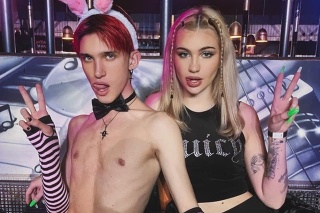 However, the girl did not make a big deal out of it and took the whole situation with humor. She even called herself Valentina Putin. She claims that she just laughed at the whole situation.