After the announcement of partial mobilization in Russia, more than 400,000 Russians came to Kazakhstan, but a little over 320,000 of them left this Central Asian republic.
Today, according to Radio Svoboda, Kazakhstan's Minister of Labor and Social Affairs, Tamara Dujsenovová, informed about it.
According to her, there are currently about 100,000 Russians in Kazakhstan, including 22,000 labor migrants.
According to the data of the National Bank of Kazakhstan, in October of this year, 5.6 billion rubles "flowed" from Russia to Kazakhstan using bank transfers, which is thirteen times more than last October. In September, when Russian President Vladimir Putin announced partial mobilization, the volume of transfers increased by 19 percent year-on-year. Their number increased by 20 percent in September compared to 2021, and then by five times in October.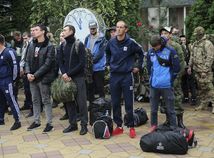 Read more Perhaps up to a million Russians fled for the mobilization, Muscovites are hastily selling apartments
After September 21, when Putin announced partial mobilization, hundreds of thousands of Russians fled to countries such as Kazakhstan, Georgia, Armenia or Turkey to avoid possible deployment in the fighting in Ukraine. Especially at the borders of Russia and Kazakhstan, queues of several kilometers were formed at that time. The Russian authorities claim that the partial mobilization has ended, but there is no official decree on this. According to Kremlin spokesman Dmitry Peskov, lawyers assume that such a document is not necessary.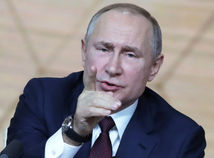 Read more The Russian police are catching and mobilizing men wherever they can. People and dignitaries complain