Russian oligarch Yevgeny Prigozhin, an ally of the head of the Kremlin, Vladimir Putin, and the founder of a Russian private paramilitary organization known as the Wagner Group, sent a package to the seat of the European Parliament. Concealed in the violin case was a large hammer with a handle splashed with red paint. The hammer is engraved with the emblem of a Russian mercenary unit and several skulls. Apparently, this is a reaction to the call of MEPs to designate the Wagnerites as a terrorist organization, writes The Jerusalem Post.

Pravda,
TASR

24.11.2022 15:00
Only a day before, the MEPs approved a resolution in which they label Russia as a state supporting terrorism for the deliberate attacks of the Russian army on civilian targets in Ukraine. They also called on the EU authorities to include some units fighting on the Russian side in Ukraine, such as the private mercenary group Wagner, on the list of terrorist organizations.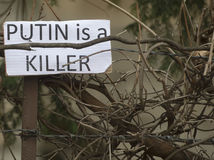 Read more MEPs labeled Russia a terrorist state. The response? Cyber ​​attack from Moscow
A video of the gift appeared on the Telegram account Cyber ​​Front Z. The description of the video mentions a violin case as an "indispensable accessory for musicians", a reference to the Wagnerians. Its name is derived from the composer Richard Wagner, who influenced, for example, Adolf Hitler with his music and ideas.
Prigozhin, known as Putin's cook, only recently admitted that he founded the group. This 61-year-old Russian businessman is the target of sanctions from the European Union and the United States.
The Wagner group is known abroad under the name Wagner group. Its mercenaries operated in Syria, Libya and other places in Africa, as well as in Latin America. Recently, a video emerged of Prigozhin recruiting prisoners in Russian prisons, promising them a remission of their sentences for their involvement in the fighting in Ukraine. According to analysts, Wagner's "private army" serves as an extended arm of Moscow in the realization of its power interests abroad. The Kremlin officially denies any ties to her.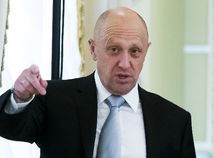 Read more The Wagners? They are on the same level as ministers, claims Khodorkovsky
However, the donated hammer has another connotation, he reminds idnes.cz. He refers to a video purported to show the killing of a former Russian mercenary for defecting to Ukraine. The man is hit on the head with a hammer, and according to pro-Russian bloggers, this is revenge for his alleged betrayal.