Russian oligarch Yevgeny Prigozhin, an ally of Kremlin chief Vladimir Putin, confirmed on Monday that he founded a Russian private paramilitary organization known as the Wagner Group. TASR took over the report from the AFP agency.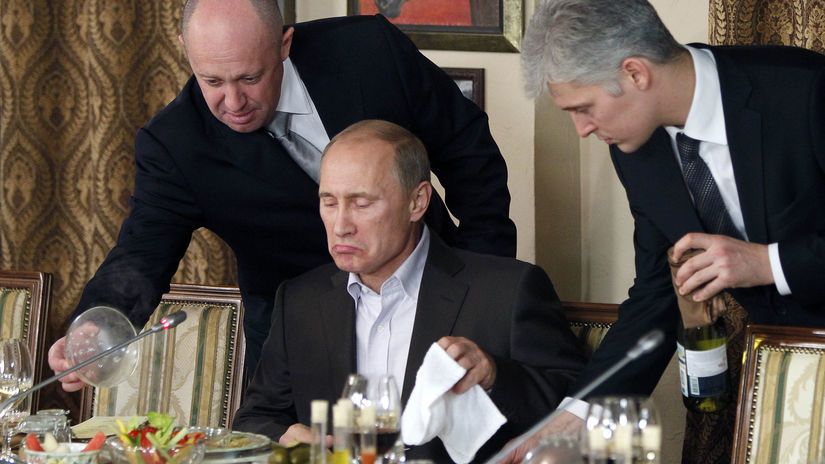 Photo:

SITA/PA

,

Village Preach
Yevgeny Prigozhin (left) serves food to Russian President Vladimir Putin at a restaurant owned by the businessman. The picture is from November 2011

Prigozhin also confirmed the presence of this group, known abroad as the Wagner group, in Latin American and African countries.
In a statement from his company, the Russian oligarch specified that he founded Vagner's group in 2014 with the aim of sending fighters to the Donbas region of Eastern Ukraine. "From this moment, from May 1, 2014, a group of patriots was born", he said.
Prigozhin, who is nicknamed "Putin's cook" in connection with catering contracts for the Kremlin, has so far officially denied ties to Wagner's group. On his close ties to the so-called however, Western media and observers have been drawing attention to the Wagners for years.
"These boys (the Wagners), heroes who defended the Syrian people and other people in Arab countries, poor Africans and the inhabitants of Latin America, have become the pillars of our homeland," Prigozhin declared in a statement on Monday.
This 61-year-old Russian businessman is the target of sanctions from the European Union and the United States, AFP reminds.
According to analysts, Wagner's "private army" serves as an extended arm of Moscow in the realization of its power interests abroad. The Kremlin officially denies any ties to her.