Half-year-old Medzevský hámor in the Crafts Alley on Hrnčiarská Street in Košice was reconstructed after years, and was ceremoniously presented on Thursday.
According to the organization Košice Región Turizmus (KRT), this is a new adventure project focused on ecotourism, which created a space for the presentation of the blacksmith's craft. The public can also arrange demonstrations of shipbuilding or make something.
Bringing the traditional craft closer to future generations was the goal of enthusiasts from the non-profit organization Guild of Artistic Blacksmiths and Blacksmiths of Slovakia, led by Guildmaster Vladimir Eperjesi. As he told TASR, the wooden extension behind the blacksmith shop was devastated. The Košice self-governing region (KSK) contributed EUR 12,000 to its renewal through the Terra Incognita grant program. This is a faithful scaled-down copy of the Hammer in Medzev, it's functional. You can make small things here. There's virtually everything a blacksmith needs in the base is an anvil, an anvil and a hammer, he said. The heart of the hammer is a wheel powered by water.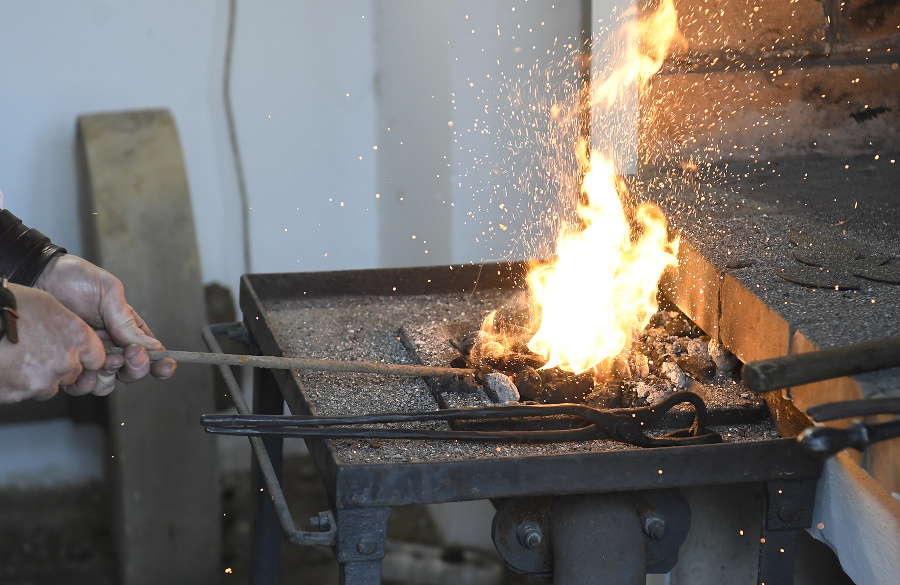 Open gallery
According to KRT, the restored half-year Medzevský hámor in the center of Košice will once again expand its tourist offer of attractions. According to its executive director Lenka Vargová Jurková, interactive shows or direct contact with the craft in the eyes of the public are increasingly in demand. According to her, this attraction will delight families with children, tourists and school classes. It is a beautiful example of an ecotourism project. It uses the power of nature, culture, history and the authentic territory of the region together with the use of local people, she added, adding that the project is also environmentally friendly. Visitors have their doors open to the reconstructed hammer mill in Košice, as well as to the original Hammer of the Slovak Technical Museum in Medzev.