Russian businessman Yevgeny Prigozhin admitted on Monday that he interfered in the US elections and plans to continue doing so in the future. Reuters reports that this is the first admission of this kind by any of the personalities Washington associates with efforts to influence American politics.
"We interfered in (US elections), we are currently (also) interfering and we will continue to interfere. Carefully, precisely, surgically and in our own way, as we know how," Prigozhin said in a post on his catering company's page on the Russian social network VKontakte. "With our precise operations, we remove both kidneys and the liver at the same time," he added.
He made this statement the day before the elections to the US Congress.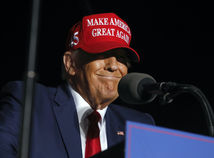 Read more US elections: Trump is going to save the American dream, Biden is going to save democracy
Prigozhin, known as Putin's cook thanks to his extensive catering business and contracts with the Kremlin, has developed into one of the most influential figures in Russian business and increasingly intervenes in politics.
Washington accuses this oligarch of sponsoring the so-called troll farms based in Russia that try to influence politics in the US.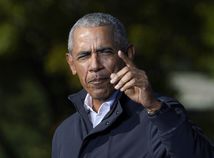 Read more Obama: Republican control of Congress would be a threat to democracy
Reuters reminds that the US State Department offered a reward of ten million dollars back in July for information about Prigozhin, related to "interference in the US elections". The United States, Britain and the EU imposed sanctions on this Russian oligarch at the same time.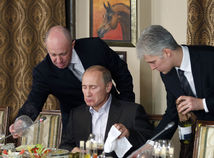 Read more "Putin's cook" Prigozhin admitted that he founded Wagner's group
Prigozhin kept himself aloof until recently, but in September he confessed to founding a paramilitary mercenary organization, known as the Wagner Group, which operates in Syria, Africa and Ukraine. Last week, it opened its first innovation center in St. Petersburg aimed at strengthening Russia's defense capabilities.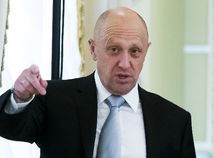 Read more The Wagners? They are on the same level as ministers, claims Khodorkovsky
Prigozhin has also been criticizing Russian generals and Defense Minister Sergei Shoigu for the failures of the Russian army on the Ukrainian battlefields for a long time.