English actress Helen Mirren (77) claims that despite her happy marriage with Taylor Hackford (77), she can still love her colleague Liam Neeson (70), with whom she lived in the 80s.
She met him on the set of Excalibur in 1981 and they were together for four years. Although Helen is convinced that they are not meant to live as partners, she still thinks he is a wonderful person.
Mirren likes to make clothes and talked to AARP magazine about her hobby and her love for Neeson. "Surprisingly I made a t-shirt for Liam. We loved each other. We weren't supposed to be together this way, but we loved each other very, very much. I still love him deeply. He's such an amazing guy," the Queen star admitted.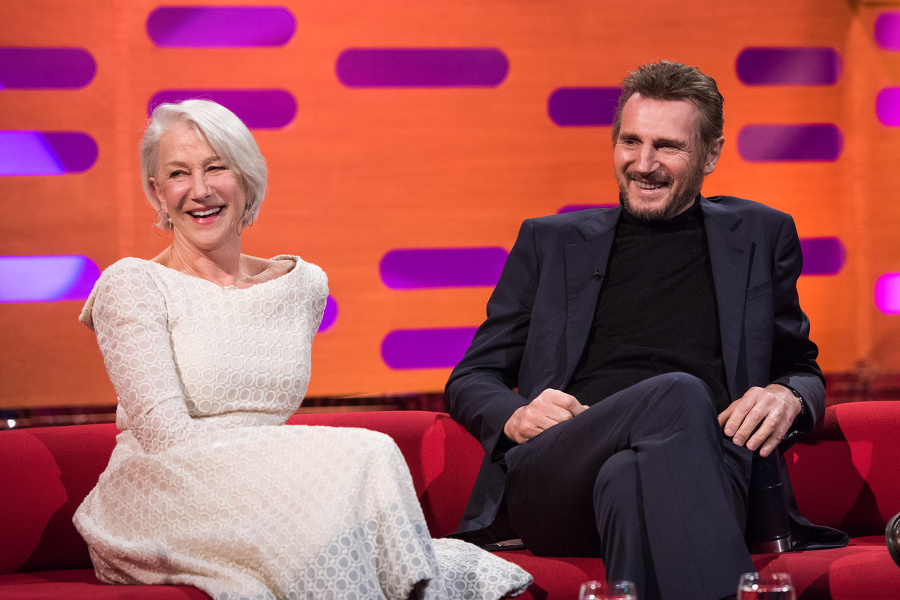 Open the gallery
Helen met director Taylor Hackford in 1986. She married him in 1997 and they are said to be going strong to this day. "There are no rules about love, I don't believe so, but maybe don't rush into marriage. Honestly, I married Taylor much later in my life and it just works out great. But give your partner the freedom and support to achieve their ambitions. It's very important and it applies to both men and women," the actress declared in 2016 at the Women in Hollywood gala organized by Elle magazine in Beverly Hills.