The Association of Ambulatory Providers (ZAP) considers the government's proposal for one-time allowances for doctors and medical staff in hospitals to be an unprecedented non-systemic waste of public funds. This was announced by ZAP president Jaroslava Orosová.
"In addition to absolutely not solving the problem of doctors, nurses and other medical personnel in hospitals, it creates a gap between individual segments of health care. We therefore call on the government to stop gambling with the health of its citizens and start looking for systemically sustainable solutions that will look at the problem of the Slovak healthcare system as a whole, not excluding the ambulatory sphere." said Orosová.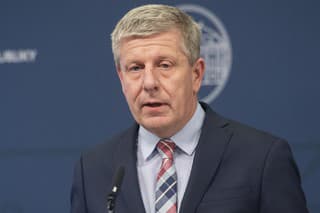 According to her, the ambulatory sector covers up to two thirds of the health care provided, but without a systemic solution and proper financing will not survive and the collapse of the ambulatory sector will result in the collapse of the entire healthcare system in Slovakia.
Negotiations between the government and the Medical Trade Union (LOZ) continue, so far they have not reached a final agreement. The government offers medical workers who remain in hospitals a stabilization allowance. According to LOZ, it will not help hospitals. Trade unionists called on politicians to calm the situation in the health sector and come to the negotiating table.