They invite you to join their ranks with a calendar! The volunteer firefighters could be persuaded to take photos, and the result is a calendar in which they can be seen with various equipment and cars in seductive poses. Brave women admitted that they actually sweated more during photo shoots than at competitions…
Milan Dermek (32) photographed the interesting calendar, which will turn many men on. "As a hobby, I take photos of fire equipment, where I have so far made calendars with fire trucks. However, many people asked if something could be added to the cars to make the calendars look better. And that's how the idea of ​​trying such a spicier calendar, in addition to fire trucks, came up," Milan reveals with a smile.
"I contacted a friend who takes photos of modeling, I wrote a challenge on Instagram and many babies responded and the result is in the form of the Firefighter's Calendar 2023. The photo shoot took place after the volunteer fire brigades, the volunteer firefighters had no problem with such a photo shoot of their equipment with the model, rather they looked forward to it. So getting lighting staff and other assistants was really not a problem," adds the photographer.
They were a little embarrassed


"The atmosphere was great and relaxed. Even if a woman was shy, the boys immediately calmed her down with jokes," says Natália Bašková (24), one of the firefighters, honestly. And what is more difficult according to her – to be a model or a firefighter? "Since I was a little bit after giving birth, I was definitely a model. Before that, I was a volunteer firefighter for Nosice for 5 years, where we ran the league and won it year after year, so even though training wasn't always easy, I was guided to sports from an early age, so it was more natural for me. But I enjoyed the role of a model and it was a nice diversion," she added with a smile. Well, how did fellow firefighter Jaroslava Štedráková (39) from Horné Moštenec like the photo shoot?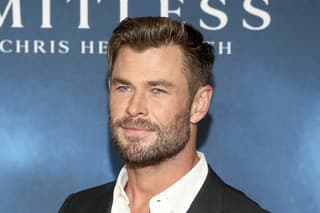 "It was done professionally, we had a bit of drizzle, but they knew how to match the models with the fire trucks and tools… The role of the model is not difficult if the photographer and management are right. The cooperation was maybe a bit timid, but professional," praises Jaroslava, who emphasized that the work of a volunteer firefighter is, unfortunately, often underappreciated. "I am a mother of three children, a small entrepreneur, and I devote all my free time to work in this organization. Since I am the youth president, among other things, I am involved in coaching and organizing firefighting competitions for children and youth. Thanks to the clever children in our town, very successfully." a friendly firefighter praised the little ones.