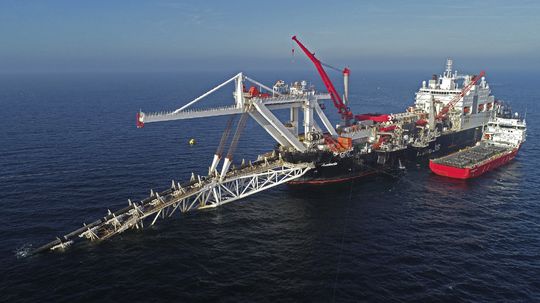 On Monday, the Swedish Coast Guard, with the support of the Navy, sent a submarine to the damaged gas pipelines Nord Stream 1 and 2. It is supposed to gather more information about the incident, which seismologists describe as explosions that disrupted pipelines and caused a gas leak, Reuters wrote.
"The Coast Guard is responsible for the mission, but we support them with troops. The only one we will name is HMS Belos, which is a submarine rescue vessel," Swedish Navy spokesman Jammie Adamsson told Reuters.
European countries are investigating the incident as sabotage with an as yet unknown perpetrator. Russia, whose state-owned company Gazprom is the majority owner of the gas pipelines, has accused the West, specifically the United States, of sabotage. The US has denied any involvement in the incident.
On Monday, representatives of ten Nordic countries, led by Britain, which have been cooperating within NATO for a long time, met in the debate on the safety of submarine infrastructure. In a joint statement, they subsequently described the incident as "deliberate damage" and announced that they had discussed increasing "maritime presence, reconnaissance activities and mutual intelligence sharing".
Wallace said on Sunday that Britain would get two specialist ships to protect infrastructure on the seabed. In addition to Britain, Italy also focused more on this type of defense after the Nord Stream incident, which strengthened the surveillance of its underwater infrastructure. Norway, in turn, sent soldiers to guard its gas and oil infrastructure on the coast.
The security of critical infrastructure will be, among other things, the topic of the informal summit of the European Union in Prague on October 7, where the EU leaders will very likely condemn the alleged sabotage on the Nord Stream. "We are determined to secure our critical infrastructure," European Council President Charles Michel wrote on Twitter.