On Wednesday, the European Commission proposed an unprecedented support package for Ukraine in the amount of 18 billion euros for 2023. The aid will be in the form of highly discounted loans, which will be paid in regular installments starting next year, informs TASR reporter.
The commission specified that stable, regular and predictable financial assistance – on average 1.5 billion euros per month – will help cover a significant part of Ukraine's short-term financial needs for the year 2023. The Ukrainian authorities and the International Monetary Fund estimate three to four billion per month.
The support offered by the EU would have to be combined with similar efforts by other major donors to cover all of Ukraine's financial needs for next year.
Thanks to this aid, Ukraine will be able to continue paying wages and pensions and keep hospitals, schools and housing open for resettled people. It will also allow Ukraine to ensure macroeconomic stability and restore critical infrastructure destroyed by Russian aggression – energy infrastructure, water systems, transport networks, roads and bridges.
EU financial assistance will be accompanied by reforms aimed at strengthening the rule of law, good governance and the fight against fraud and corruption in Ukraine. The Union's political conditions are aimed at strengthening Ukrainian institutions and preparing the ground for successful post-war reconstruction efforts and supporting Ukraine on its European path.
---
According to the EC, the funds will be provided through highly discounted loans that will be repaid over a maximum of 35 years, starting in 2033. The EU also proposes to cover Ukraine's interest costs through additional targeted payments by member states to the EU budget.
In addition, Union Member States and third countries will be able to add more funds to the instrument to be used as grants if they wish. Funds will be transferred through the EU budget, which will allow Ukraine to receive support in a coordinated manner.
The Ukrainian government must supplement financial support with sectoral and institutional reforms, including anti-corruption and judicial reforms, respecting the principles of the rule of law, good governance and modernization of national and local institutions. The Commission will check whether these reforms have been effectively implemented when paying installments.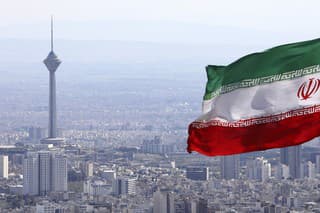 The Commission wants to secure financial assistance for Ukraine through loans on the capital markets using a diversified financing strategy. For this purpose, he suggests using the EU budget reserve for the years 2021-2027 in a targeted manner for Ukraine.
The three legislative proposals presented by the European Commission on Wednesday still have to be approved by the European Parliament and the member states (EU Council).