British volunteer Chris Parry and his colleague Andrew Bagshaw died while attempting a humanitarian evacuation from Soledar in eastern Ukraine. This was reported by the Reuters agency today, referring to the statement of Parry's family, which was published by the British Ministry of Foreign Affairs.
"It is with great sadness that we have to announce that our beloved Chris was killed along with his colleague Andrew Bagshaw while attempting a humanitarian evacuation from Soledar in eastern Ukraine," the family said.
"We and his extended family are extremely proud of his selfless determination to help the elderly, young and disadvantaged people there," reads a statement published by the British Foreign Office. "He was in Ukraine in March at its darkest hour at the beginning of the Russian invasion and helped those who needed it most, saving over 400 lives plus many abandoned animals." added the family of the 28-year-old humanitarian worker.
The Russian mercenary group Wagner (in Russian transcription Vagnerov) said earlier this month that its forces had found the body of one of the workers who had been reported missing in eastern Ukraine, where heavy fighting is taking place between Ukrainian and Russian forces. Ukrainian police said the two volunteers left Kramatorsk for Soledar on January 6 and were reported missing the following evening after losing contact with them. The authorities did not provide any other details about the circumstances of the death of the volunteers.
According to the family of 47-year-old Bagshaw, the pair were killed while trying to rescue an elderly woman from the town of Soledar. The family's statement said their car was hit by an artillery shell at that moment. "Andrew selflessly took many personal risks and saved many lives; we love him and are very proud of what he has done," his family said.
"We intend his death not to be in vain. We are among the many parents who mourn the death of their sons and daughters. We call on the civilized countries of the world to stop this immoral war and help Ukrainians to rid their homeland of the aggressor," Bagshaw's family added in a statement.
Parry previously spoke to Sky News about how he evacuated people near the front line, often in terrifying conditions, as Russian artillery shelled Ukrainian positions. He comes from Cornwall and was working as a running coach in Cheltenham at the time of the Russian invasion on February 24 last year. After that, he said, it was clear to him that he had to go and help.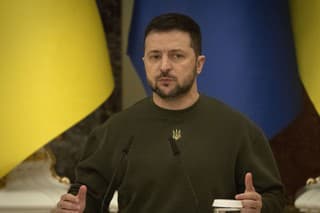 In an interview three days before his disappearance, Parry said he had to choose between walking and being slow but less visible, or going by car and being fast but risking being seen by drones on the way to help. "A lot of volunteers won't go there anymore, but there are people who want to get out, so I'm willing to go," Parry said.