Cars that provide the highest protection. The Ministry of the Interior has started the purchase of four new sedans with ballistic protection for the needs of the Office for the Protection of Constitutional Officials, which are to be used primarily for the transportation of foreign visitors at the highest level.
The former head of this office confirmed to Nový Čas that such a purchase is necessary for security reasons, as the office has to change its fleet over time. Four special cars with ballistic protection at a combined price of just over two million euros. In November, the Ministry of the Interior announced a public procurement competition for these goods.
"Vehicles are procured for the Office for the Protection of Constitutional Officials and Diplomatic Missions. They will be used to transport designated persons, especially foreign visits at the highest level, as well as the highest state representatives of the SR," they wrote to us about this order from the resort of Roman Mikulc.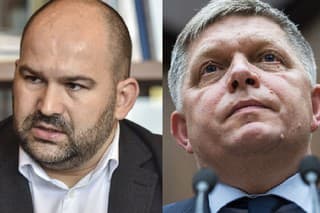 "Such vehicles are still in the vehicle fleet of this office, but they are already outdated and do not meet the current safety standards that foreign security service vehicles have," adds Zuzana Eliášová, spokeswoman for the department, saying that such vehicles are also used abroad and are a safety standard.