The Ukrainian army reports heavy fighting in Donbas, the targets of Russian attacks are primarily the cities of Bachmut, Soledar and Avdijivka. This was reported by the DPA agency with reference to the army spokesman Serhij Čerevaté. According to earlier statements, Russia has tripled the number of its attacks here.
"The enemy continues to attack and fire all types of artillery, rocket launchers, tanks and mortars," Cherevaty, spokesman for the eastern group of Ukrainian troops, told Ukrainian television.
The commander-in-chief of the Ukrainian army, Valery Zaluzhnyi, announced on Thursday evening that Russia had tripled the number of its attacks. According to him, there are now up to 80 attacks per day. The situation at the front "is tense, but under control", he added.
Russian troops, especially the mercenary Wagner group, have been attacking Ukrainian positions in Bakhmut in the Donetsk region for several months. The conquest of the city would open the way for them to agglomerate Kramatorsk and Slovjansk. However, according to military experts, the city has lost its former strategic importance after the recent counter-offensives of the Ukrainian army and the shift of the front in Donbass.
Avdijivka, located a few kilometers north of Donetsk, has been a frontline town since 2014. Russian troops and Moscow-controlled separatist forces have achieved only minor territorial gains here in eight months of war.
The Ukrainian General Staff anticipates high losses on the Russian side due to the high intensity of the fighting in recent days. He talks about several hundred dead Russian soldiers every day. The data cannot be independently verified.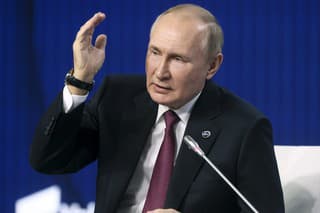 According to the regional report, Zaporozhye was shelled by Russian missiles from the S-300 anti-aircraft system at night. According to the Ukrainians, they managed to shoot down eight Iranian-made Russian drones over the Dnipro. One such drone was also captured over the Lviv region in the west of the country.