The need for aid is growing in the world, but rich countries have focused primarily on Ukraine and this has caused humanitarian agencies to not have enough money to deal with other world crises. So they have to cut back on their programs, The New York Times reported.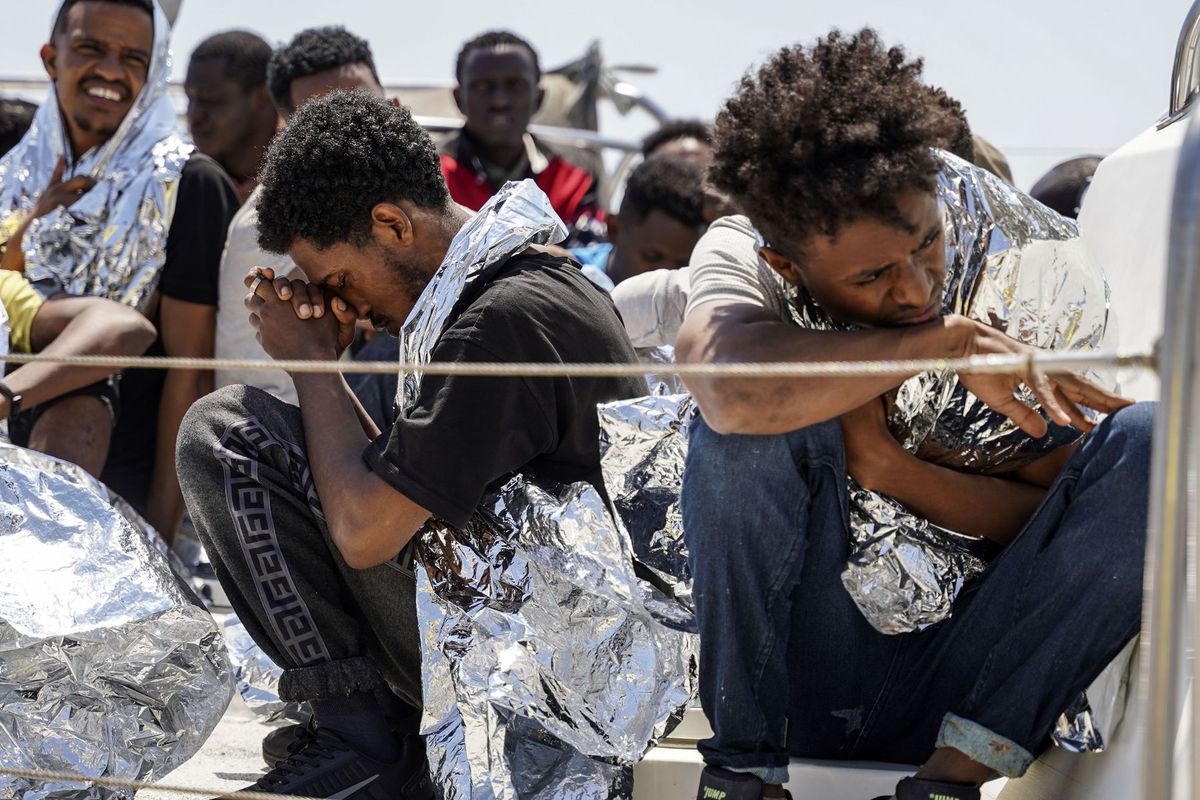 Photo:

SITA/PA

,

Panagiotis Balaskas
Migrants sit aboard a coast guard vessel after arriving at the port of Mytilini on the northeastern island of Lesvos in the Aegean Sea, Greece, Wednesday, June 22, 2022.

Syrian refugee camps in northern Iraq, for example, have limited access to clean water, sanitation and electricity. In the Democratic Republic of the Congo, many people who have been forced to flee their homes lack access to shelter and basic tools such as fishing or farming tools. In South Sudan, some children will not have access to secondary school this fall. In addition, the demand for financial assistance has also increased due to such disasters as the pandemic and drought.
"This is the biggest funding shortfall we have ever seen, primarily because the number of vulnerable people in need of support is growing rapidly," said Martin Griffiths, head of the UN Office for the Coordination of Humanitarian Affairs.
In 2022, according to Griffiths, an additional $48.7 billion is needed to help 200 million people. After more than seven months have passed, less than a third of this amount has been collected.
This situation hides a significant contrast, money for programs aimed at helping Ukrainians is relatively secure, money for people in most other parts of the world is not.
The vast majority of aid comes from a few donors, such as the United States, the European Union, several individual European countries, Japan and Canada. Donors can leave it up to the UN where to direct the money, but the vast majority of it is already earmarked for specific programs and countries.
The United Nations Humanitarian Office has requested more than six billion dollars this year specifically to help Ukrainians, both refugees who have fled the country and those who are still in it. The first appeal for aid to Ukraine yielded more than the requested amount, and the second appeal is also almost fulfilled.
In contrast, calls for aid to other countries are financed much less. For example, Haiti received 11 percent, El Salvador 12 percent, Burundi 14 percent, and Myanmar 17 percent of the required amount. For the biggest humanitarian crises in the world, involving the Syrians, Afghans, Yemenis and Ethiopians, the level of funding is slightly higher, but still incomparable to the level of Ukraine.
"The war in Ukraine has shown very clearly how support for refugees and responding to humanitarian needs can be mobilized quickly and on a large scale if there is political will," said Kathryn Mahoney, spokeswoman for the UN refugee agency.
A total of 43 percent of the people served by the refugee agency live in just 12 countries, including Uganda, the Democratic Republic of the Congo, Sudan, Iraq, Ethiopia, South Sudan, Chad, Yemen, Bangladesh, Jordan, Lebanon and Colombia. In all 12 countries, humanitarian programs are funded at less than 30 percent, forcing cuts or even suspensions of aid to vital services.