Dramatically rising prices are causing people in Germany to tighten their belts and change their spending habits in a number of ways. This was shown by the results of a NielsenIQ survey. TASR took over the report from DPA.
According to the survey, in which more than 10,000 people participated, more than half of the respondents (52%) buy only the products they really need. About 44% of respondents said they no longer spend "on entertainment or luxury goods", 31% are trying to limit their visits to restaurants and eat at home instead, and about 30% agreed with the statement "I shop less".
"People also use many other saving strategies. They compare prices more, pay more attention to special offers, switch to cheaper products such as chain own brands, or shop at discounters more often," NielsenIQ analyst Lothar Staiblin said.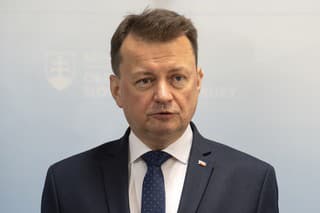 Many consumers are also changing their consumption habits, for example replacing butter with margarine and mineral water with tap water. According to the survey, only about 10% of the population is not worried about inflation at all. This is especially true of people with high incomes.