German climate activists stick to the runway at Willy Brandt Airport Berlin-Brandenburg. Airport operations were suspended for almost two hours, DPA and Reuters inform.
Police found the protesters in a part of the airport that is not open to the public, Berlin police said. She added that some activists were stuck to the asphalt.
The German climate group Posledná generazione (The Last Generation) claimed responsibility for the act on the social network Twitter, which on Thursday called on the public to stop using air transport.
"A wealthy one percent of the population is responsible for about half of the greenhouse gas emissions associated with air travel," the group said in a statement, adding that a 70-year-old man was among the activists.
An airport spokesman said the activists entered the airport in the afternoon through two different entrances. He did not specify how many flights were curtailed by the protest.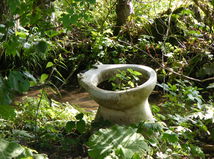 Read more How do we value rivers? Like toilets. No way
Willy Brandt Airport Berlin-Brandenburg announced that the airport's runways were reopened at approximately 6:15 p.m. (CET). Several planes heading to the airport had to be diverted due to the protest, Germany's Mitteldeutsche Airport Holding said.