It was not shot down by Ukrainian air defenses, as Kremlin propagandists suggested. The tragedy was not even caused by sabotage, which was one of the investigative versions of Kyiv.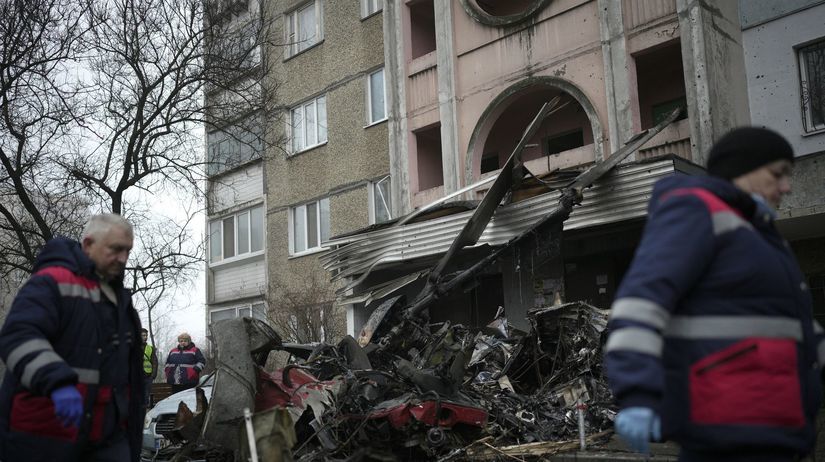 Photo:

SITA/AP

,

Daniel Cole
Rescuers at the site of a helicopter crash in the town of Brovary near Kyiv on January 18, 2023

The death of Ukrainian Interior Minister Denys Monastyrskyi, eight people on board the helicopter and five other victims from the kindergarten, which was hit by the burning wreckage of the machine in Brovary, a satellite city of the metropolis, a week ago, was caused by pilot error in combination with other adverse factors.
Fog, low flight altitude and fear of an attack from the territory of Belarus also contributed to the tragedy of the machine by which Minister Monastyrskyj, accompanied by his first deputy and the state secretary of the Ministry of the Interior, was heading from Kyiv to the hot east of the country, to Kharkiv. This follows from the preliminary conclusions of the investigators, which the portal informs about Strana.ua.
According to them, the helicopter pilot flew too low in conditions of limited visibility – on the fateful morning there was thick fog in Brovary – and he noticed the high-rise building, on which the warning beacons were not lit due to a power outage caused by the Russian bombing, too late. According to an unnamed source from the Ministry of the Interior, the pilot chose the flight route over the city of 100,000 because of concerns about targeting and shooting down the machine with a missile fired from Belarus, where Russian troops are located.
"Our radio-electronic jamming worked. It affected the navigation. The pilot decided to fly over Brovary. It was foggy and there was no electricity, so the red lights on the tall buildings were off. At the critical moment, already very close, the pilot saw the house, but he had no more chance to prevent the disaster. It suddenly rolled over and the helicopter fell on the nearest kindergarten," Strana.ua quotes its source.
As a result of the crash, 14 people died, including one child, and another 25 were injured, including 11 children.
The prosecutor's office entrusted the investigation to the secret service SBU, which initially considered three basic hypotheses: a violation of aviation regulations, a technical defect or a deliberate intervention with the aim of destroying the helicopter.