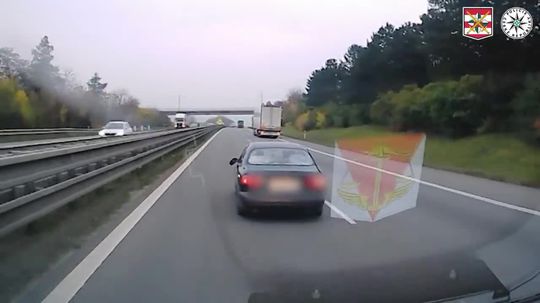 On Tuesday morning, November 15, on the D1 highway in the direction of Brno, the police noticed a Deawoo vehicle abusing the created emergency lane in the morning rush hour around eight o'clock. However, he did not plan to stop at challenges and so the chase began.
VIDEO: See how Daweoo Lanos eluded police pursuit
The fleeing vehicle with a Polish license plate blocked the police vehicle with its dangerous driving and endangered other road users.
The driver caused three accidents before he decided to leave the highway near Slavkov near Brno. The road closure was fatal for him. There he still managed to get around a tractor or a truck. But in the end, the police unit on the van blocked him.
The driver, who was not an EU citizen, was found to have a blood alcohol level of over one per thousand. He will be prosecuted in custody and faces up to eight years behind bars for being a general threat.