Unfavorable developments in the markets have significantly reduced the wealth of businessmen who have the largest assets around the world. Check out the chart to see the losses they suffered in billions of US dollars.

Pravda,
zah

09.11.2022 14:11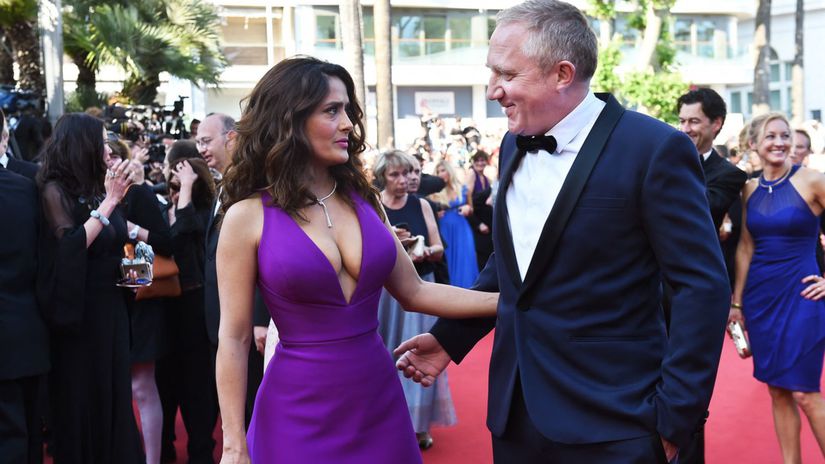 Photo:

Profimedia
Billionaire Bernard Arnault with actress Salma Hayek, who is his wife. The French rich man lost more than 36 billion US dollars in the last 12 months.

The main loser is the American Mark Zuckerberg, the founder of the social network Facebook. In an uncomfortable second place is the Chinese-Canadian business manager Changpengo Zhao, who is the director of the world's largest cryptocurrency platform, Binance. The third in the order is Elon Musk from the USA, director and largest shareholder of the Tesla car company.
In fourth place is another American businessman, Jeff Bezos, head of Amazon and Blue Origin. He is followed by Larry Page (also from the USA), who is the creator of the Internet search engine Google. Sergey Brin, a native of Moscow with American citizenship (he and Page own Alphabet) found themselves in close proximity to a similar loss.
It was not until the seventh unflattering place that someone other than billionaires from the USA appeared. It features Bernard Arnault, chairman of the board of directors of the LVHM concern, which is known as a producer of luxury goods of the Louis Vuitton brand and Hennesy cognac. Ordinal number eight is also associated with Paris – it belongs to Françoise B. Meyers. This French woman acquired a huge fortune thanks to becoming the heiress of the cosmetic company L'Oréal.
Ninth in line is MacKenzie Scott, the ex-wife of Jeff Bezos, who received a lot of property after the divorce. The list is closed by Bill Gates, the American co-founder of Microsoft.